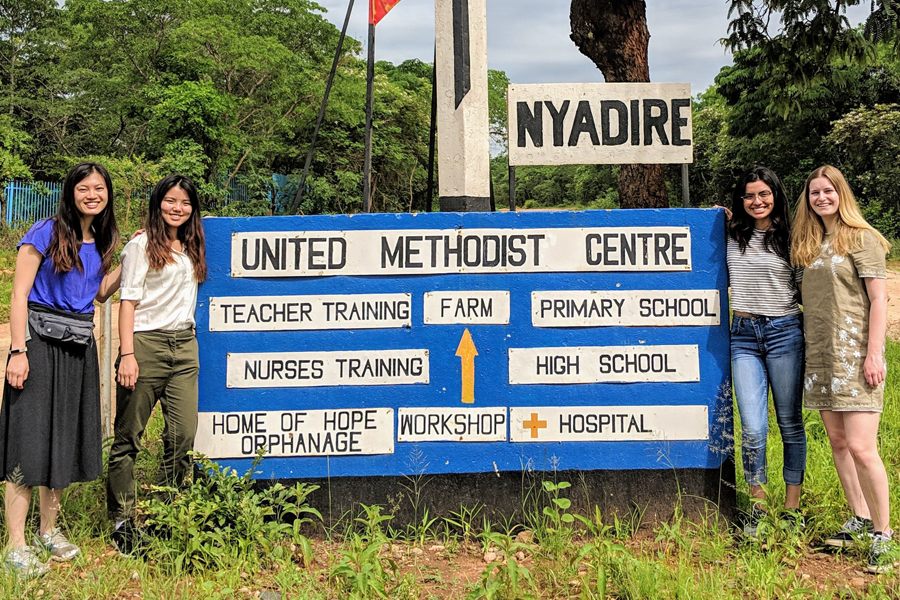 May 17, 2019
Ou's Work Lights the Way
By Kelly Saavedra ksolman(through)andrew.cmu.edu
Media Inquiries
Jason Maderer
Marketing and Communications
Graduating senior Christina Ou has a head start on making an impact in the real world.
The electrical and computer engineering student traveled to Zimbabwe with Engineers Without Borders to complete a solar streetlight project helping a community of 2,000 people in Nyadire.
"It was really meaningful as a way to apply class knowledge to a real issue that affects real people," Ou said.
Christina Ou and CMU classmates Cathy Fang, Ashley Burbano and Melina Driscoll took a winter-break trip to Nayadire, Zimbabwe, where they followed up on a solar street light project and began an effort to improve a local school's cooking system.
Ou said one of the things the trip taught her was that the decisions she makes as an engineer can have both positive and unintended consequences. Before they had arrived in Zimbabwe, they hadn't considered how the community members would have to change their lifestyle habits in order to use the new technology.
"We also hadn't considered how receptive they may be to this change," Ou said. "If the technology is put in place, are they willing to maintain it or will they want to just revert back to their old ways? It was a challenge and a learning moment for us. We had to think about how people will interact with our system, not just about the performance aspects of our project."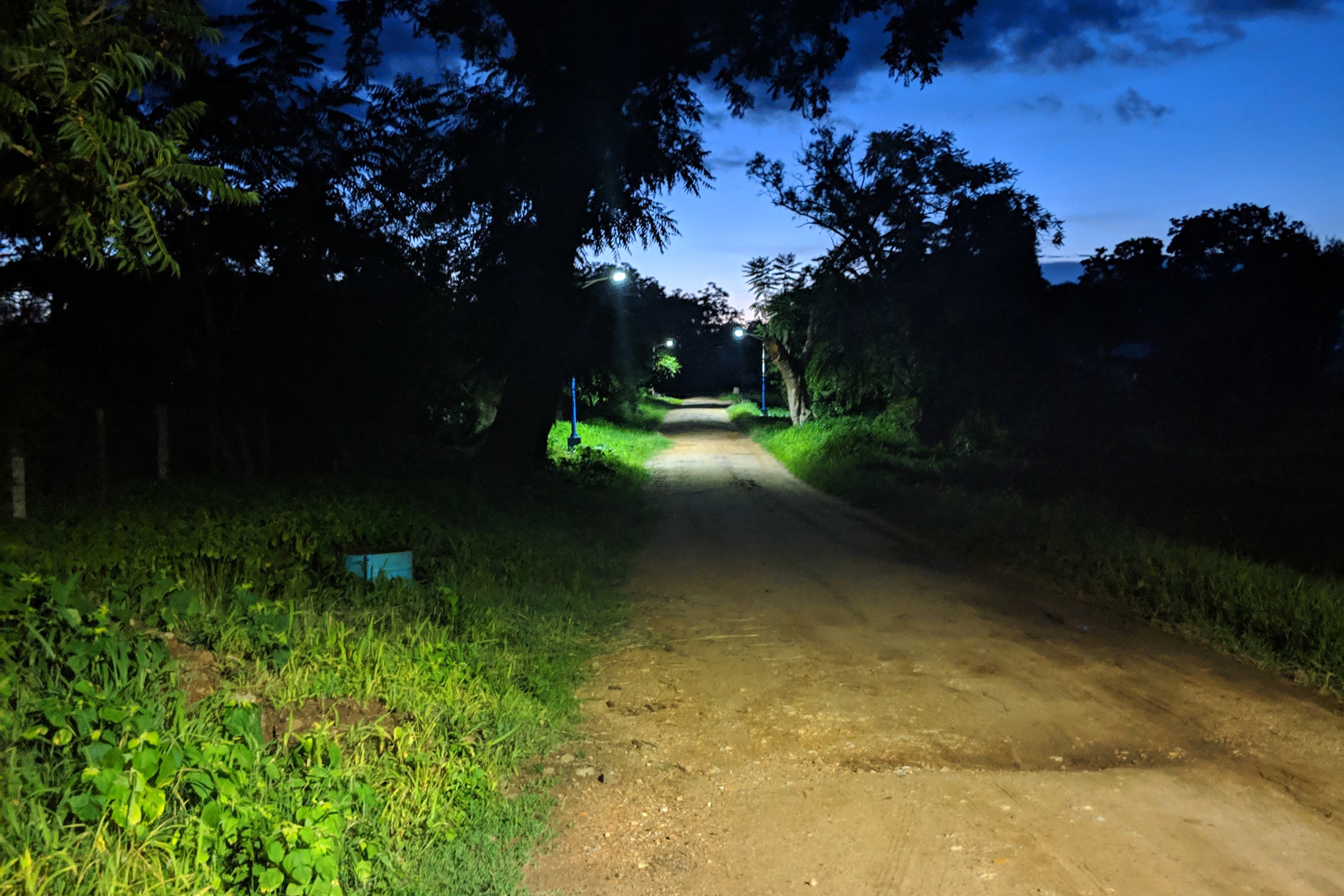 Solar street lights illuminate one of the main pathways in Nyadire.
Ou said the most rewarding moment came when she finally met the people she had been communicating with only through messaging platforms and video calls.
"I really loved interacting with all the people there," she said. "It was really rewarding to finally put faces to names and meet the people I was working with. I really loved their hospitality and warmth, and they have a lot of really interesting stories."
As co-president of Carnegie Mellon's chapter of Engineers Without Borders, Ou oversaw three other projects, including an effort to improve the cooking system for a local school. Ou also worked to develop software for an ice-drilling robot on Mars. The 15-student team entered the robot in NASA's Mars Ice Challenge competition and was one of 10 finalists.
Image source: Carnegie Mellon University