ECE seminars
The Department of Electrical and Computer Engineering hosts two different seminars; the Department Lecture Series, and weekly Graduate Seminars. All events take place from 4:30 p.m. - 5:30 p.m. Refreshments are served at 4:00 p.m.
Please see below for venue details.
Department Lecture Series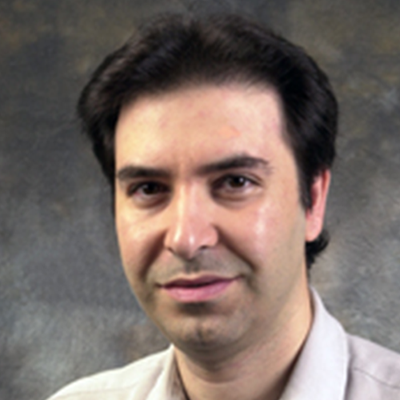 Dr. Babak Hassibi
Mose and Lillian S. Bohn Professor
ECE Department
California Institute of Technology
October 11, 2018
Scott Hall 6142
Reception following in Scott Hall Atrium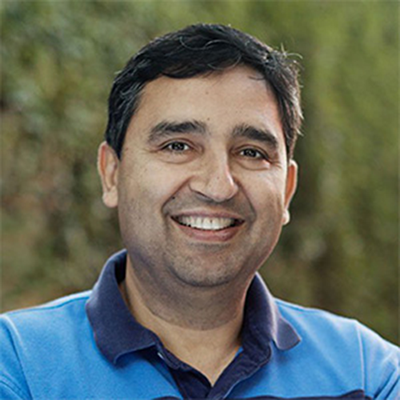 Dr. Rajiv Laroia
Chief Technology Officer, Co-Founder
Light Company
October 18, 2018
Scott Hall 6142
Reception following in Scott Hall Atrium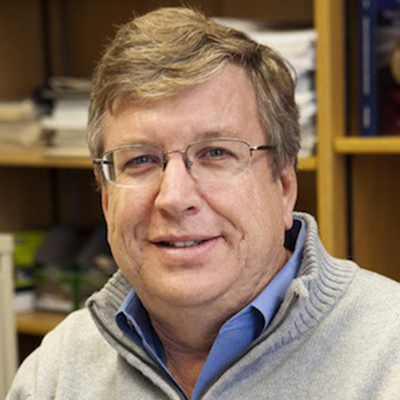 Dr. Eric Fossum
John H. Krehbiel Sr. Professor for Emerging Technologies
Director, Ph.D. Innovation Program
Associate Provost, Office of Entrepreneurship and Technology Transfer
Dartmouth University
November 1, 2018
Scott Hall 6142
Reception following in Scott Hall Atrium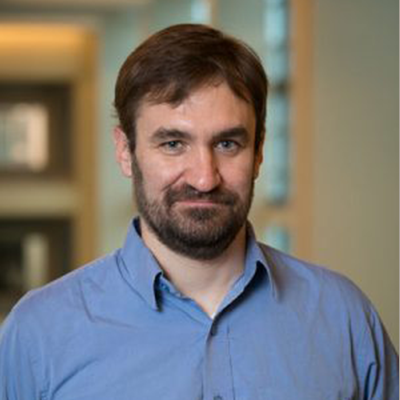 Dr. Alyosha Molnar
Associate Professor
ECE Department
Cornell University
December 6, 2018
Scott Hall 6142
Reception following in Scott Hall Atrium

Graduate Seminars
All seminars will take place in Scaife Hall 125.
August 30 - Dr. Ioannis Gkioulekas
Assistant Professor
The Robotics Institute
Carnegie Mellon University
Towards Imaging Systems That Make Sense of Multi-Path Light
Abstract
Light travels in many ways through a scene, following multiple paths and bouncing several times on surfaces and inside materials. By injecting light into the scene, measuring what is returned, and reasoning about the complex propagation that takes place in-between, we should be able to recover rich information about the scene. During the past two decades, the exponential growth of processing power and the accelerating advances in generalized optics have enabled the development of computational imaging systems that can extract more and more information from such multi-path light propagation effects, to perform inference tasks previously thought impossible.
To demonstrate this, in this talk, I will discuss advances we have made towards three broad research directions along the above lines. First, I will describe how to build cameras that can effectively capture video at frame rates of quadrillion frames per second, allowing for the visualization of light propagation. Second, I will explain how measurements from such cameras can be combined with physics-based optimization, to create systems that can see inside very turbid volumes at micron-scale resolutions. Third, I will show how similar imaging and computation can be used to develop systems that can measure 3D shape of objects that are not directly visible to a camera, for example because they are occluded by a wall. Finally, I will give an overview of ongoing research towards enabling such systems to operate in more general and uncontrolled environments, which is critical for enabling applications in material science, medical imaging, and industrial quality control.
Bio
I am an Assistant Professor at the Robotics Institute, Carnegie Mellon University, where I have been since February 2017. Before that, I was a PhD student and postdoctoral scholar at Harvard University, and even before that an undergraduate student at the National Technical University of Athens, Greece. I do computational imaging, which can be broadly described as coming up with systems that combine imaging (optics, sensors, illumination) and computation (physics-based modeling and rendering, inverse algorithms, learning) in innovative, unexpected, and meaningful ways. Particular problems I am interested in include imaging around walls or through skin, lightweight depth sensing, material acquisition, adaptive imaging, efficient rendering, and the integration of physics-based simulation, learning, and cameras. 
September 13 - Dr. Virginia Smith
Assistant Professor
ECE Department
Carnegie Mellon University
Optimization in the Federated Setting
Abstract
The nascent field of federated learning explores training statistical models over massive networks of distributed devices. This task poses novel challenges in distributed optimization, including issues related to high communication, stragglers, and fault tolerance. By marrying systems-level constraints and optimization techniques, we provide robust methods and order-of-magnitude speedups for solving machine learning problems in this burgeoning setting. We corroborate empirical results with theoretical guarantees that expose systems parameters to give further insight into empirical performance.
Bio

Virginia Smith is an assistant professor in Electrical and Computer Engineering at Carnegie Mellon University, and an affiliated faculty member in the Machine Learning Department. Her research interests are at the intersection of machine learning, optimization, and distributed systems. She has been the recipient of the NSF Graduate Research Fellowship, Google Anita Borg Memorial Scholarship, NDSEG Fellowship, and MLConf Industry Impact Award. Prior to CMU, Virginia received a Ph.D. from UC Berkeley and undergraduate degrees from the University of Virginia.
September 20 - Dr. Chinmay Hedge
Assistant Professor
ECE Department
Iowa State University
Unsupervised Neural Network Learning from an Algorithmic Lens
Abstract
While a rigorous theoretical understanding for deep learning algorithms remains elusive, several recent breakthrough results (for provably learning shallow architectures) may point the way to formulating such a theory. However, the large majority of such results are applicable only for supervised learning problems.
In this talk, I will complement this line of work with a series of neural network learning results for the unsupervised setting. Our results explore special cases, where (1) the learned representations themselves obey conciseness assumptions (such as compositionality, sparsity, and/or democracy), and (2) the data obeys certain common generative assumptions (such as sparsity, factor models, or mixture of gaussians).
Our results can be viewed as formal evidence that (shallow) networks can be indeed used as unsupervised feature training mechanisms for a wide range of datasets, and may shed insights on how to practically train larger stacked architectures.
Bio
Chinmay Hegde is an assistant professor in Electrical and Computer Engineering at Iowa State University. Prior to this, he received his PhD at Rice University, and was a postdoctoral associate in CSAIL at MIT. His research focuses on developing fast and robust algorithms for machine learning and statistical signal processing, with applications to imaging problems.
He is the recipient of multiple awards, including best paper awards at SPARS, ICML and MMLS; the Budd Award for Best Engineering PhD Thesis in 2013; the Warren Boast Award for Undergraduate Teaching in 2016; the NSF CRII Award in 2016; the Black and Veatch Faculty Fellowship in 2017; and the NSF CAREER Award in 2018.
September 27 - Dr. Yiorgos Makris
Professor
ECE Department
University of Texas - Dallas
Trusted 3rd-Party Module Acquisition through Proof-Carrying Hardware Intellectual Property (PCHIP)
abstract
The use of 3rd-party hardware Intellectual Property (IP), acquired in the form of code in a Hardware Description Language (HDL), enables fast development of new electronic systems and is prevalent in both commercial and defense applications. To alleviate the security and trustworthiness concerns arising by 3rd-party hardware IP in a globalized semiconductor industry, we adapted the well-known Proof Carrying Code (PCC) paradigm from the software community to enable formal yet computationally straightforward validation of security-related properties in hardware systems. These properties, agreed upon a priori by the IP vendor and consumer and codified in a temporal logic, outline the boundaries of trusted operation, without necessarily specifying the exact IP functionality. A formal proof is then crafted by the vendor and presented to the consumer, who can automatically validate compliance of the hardware IP to the agreed-upon security properties. In this presentation, I will first review our initial proof-of-concept framework for developing provably trustworthy hardware IP, along with its suitability for supporting information flow tracking (IFT). I will then describe how this framework gradually turned into an ecosystem comprising foundations, libraries, automation and examples on digital cryptographic circuits. Extensions enabling similar capabilities in the analog and mixed-signal domain will also be briefly discussed. I will conclude by emphasizing the need and pointing out the challenges involved in developing formal solutions in hardware security.
Bio
Yiorgos is a professor of Electrical and Computer Engineering at The University of Texas at Dallas, where he leads the Trusted and RELiable Architectures (TRELA) Research Laboratory. Prior to joining UT Dallas in 2011, he spent 10.5 years as a faculty of Electrical Engineering and of Computer Science at Yale University. He holds a Ph.D. (2001) and an M.S. (1997) in Computer Engineering from the University of California, San Diego, and a Diploma of Computer Engineering and Informatics (1995) from the University of Patras, Greece. His main research interests are in the application of machine learning and statistical analysis in the design of trusted and reliable integrated circuits and systems, with particular emphasis in the analog/RF domain. He is also investigating hardware-based malware detection, forensics and reliability methods in modern microprocessors, as well as on-die learning and novel computational modalities using emerging technologies. His research activities have been supported by NSF, ARO, AFRL, SRC, DARPA, Boeing, IBM, LSI, Intel, Advantest, AMS and TI. Yiorgos served as the 2016-2017 general chair and the 2013-2014 program chair of the IEEE VLSI Test Symposium, as well as the 2010-2012 program chair of the Test Technology Educational Program (TTEP). He is as an associate editor of the IEEE Transactions on Information Forensics and Security, the IEEE Transactions on Computer-Aided Design of Integrated Circuits and Systems, the IEEE Design & Test periodical and the Springer Journal of Electronic Testing: Theory and Applications, and he has also served as a guest editor for the IEEE Transactions on Computers and the IEEE Transactions on Computer-Aided Design of Integrated Circuits and Systems, and as a topic coordinator and/or program committee member for several IEEE and ACM conferences. He is a Senior Member of the IEEE, a recipient of the 2006 Sheffield Distinguished Teaching Award, a recipient of Best Paper Awards from the 2013 Design Automation and Test in Europe (DATE'13) conference and the 2015 VLSI Test Symposium (VTS'15).
October 25 - Dr. Mehdi Javanmard
Assistant Professor
ECE Department
Rutgers University
November 15 - Sam Vaziri
Postdoctoral Research Fellow
ECE Department
Stanford University
November 29 - Dr. Ana I. Pérez-Neira
Professor
Department of Signal Theory & Communications
Polytechnic University of Catalonia
Barcelona, Spain