Admitted Students April Programming!
 View the April event calendar for admitted student programming.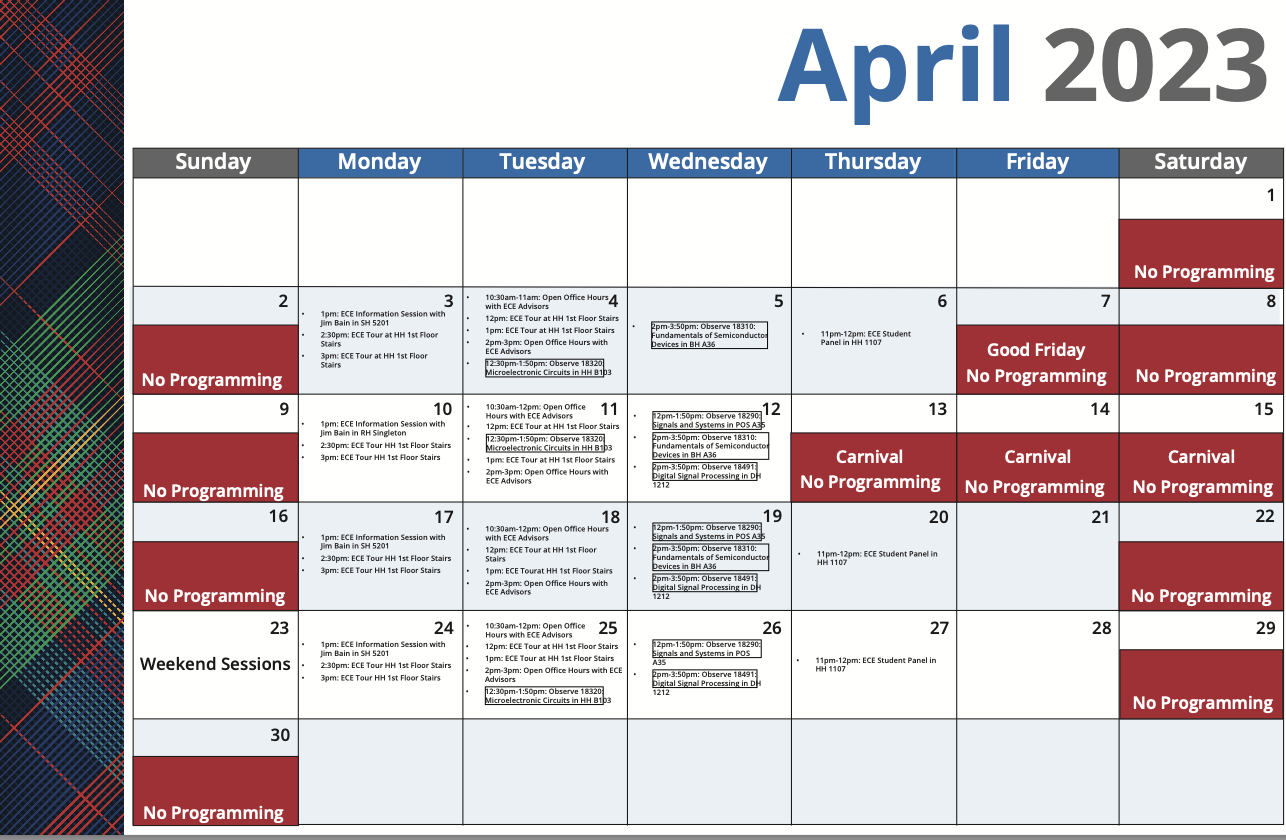 Visitor information
Get the most up-to-date information on Carnegie Mellon's response to the coronavirus.
Prospective Undergraduate Students
This fall, we are excited to announce the return of our student tour guide program for prospective undergraduate students interested in electrical and computer engineering. This in-person tour will allow visitors to explore the beautiful Hamerschlag Hall as well as additional student spaces. During this 45-minute to 1-hour walking tour, visitors will get an insider's perspective on undergraduate student life while seeing new laboratories and learning about the Department of Electrical and Computer Engineering at Carnegie Mellon University.
Click here to schedule a tour.
Admitted Student Visitors
Each spring, the Department of Electrical and Computer Engineering is pleased to offer both virtual and in-person information sessions. Join us to learn more about the undergraduate curriculum, the type of skills you'll develop, research and internship opportunities, student life, and more! 
Connect With Us
We encourage prospective students to engage with the department through our various social media channels. During the month of April, current electrical and computer engineering students will answer questions.