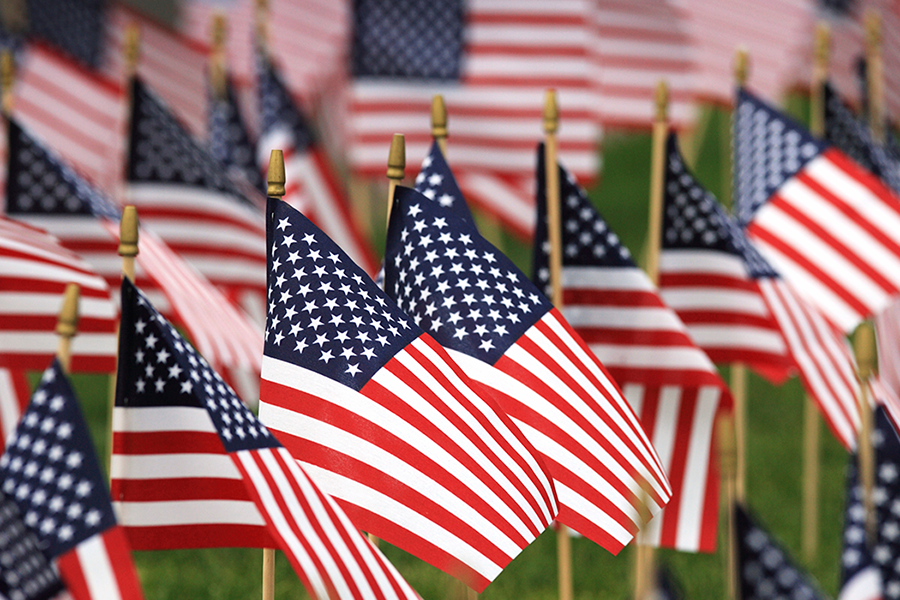 November 12, 2018
Former Marine sets up shop at CMU
It has been a decade since Quinn Hagerty's enlistment in the United States Marine Corps ended, however, the lessons and skills he learned during his service are still valued today in his position as a lab technician in the Department of Electrical and Computer Engineering (ECE).
Hagerty's primary role is to maintain, service, and help replace a wide range of equipment and instrumentation used daily by undergraduate students in ECE. In his fifth month at CMU, he first began building his knowledge of complex electrical equipment during his time with the Marines.
"I did pretty much the same thing I do now, basically an electronics technician, working on ground communications and electronics," Hagerty said. "It was something that interested me because I knew I wanted to get more out of the military."
Like his father and two uncles before him, Hagerty joined the Marines, but was forced to leave after five years of service in 2008 due to an ankle injury. He went back to school and found work as a field service engineer, but he wanted a change of scenery. With his wife, Jamie Lou, already employed at Carnegie Mellon, he knew exactly where to look.
"I had been looking at CMU for a few years. I liked what CMU had, and I saw a lot of good things coming from the university, with its innovative labs and research. I was hoping to somehow be a part of that," Hagerty said.
Now in ECE, he spends his time training groups of students rather than Marines on the proper use of equipment. Hagerty makes sure the equipment is functioning properly, and he is always ready to support ECE's hundreds of undergraduate students, just as he once supported his fellow soldiers.
Hagerty still adheres to the strict self-discipline instilled in him during his time in uniform, and he is impressed by the discipline and passion he has observed in the students around him. But what impresses him the most is the sense of community that brings staff, students, faculty and the rest of the Carnegie Mellon family together. In fact, with his wife working in the Institute for Software Research and 4-year-old son getting bigger by the day, this second-generation Marine couldn't think of a better place to raise a CMU family of his own.
"You don't get this kind of environment in other workplaces like you do in the Marine Corps or at CMU. There's a sense of community here."