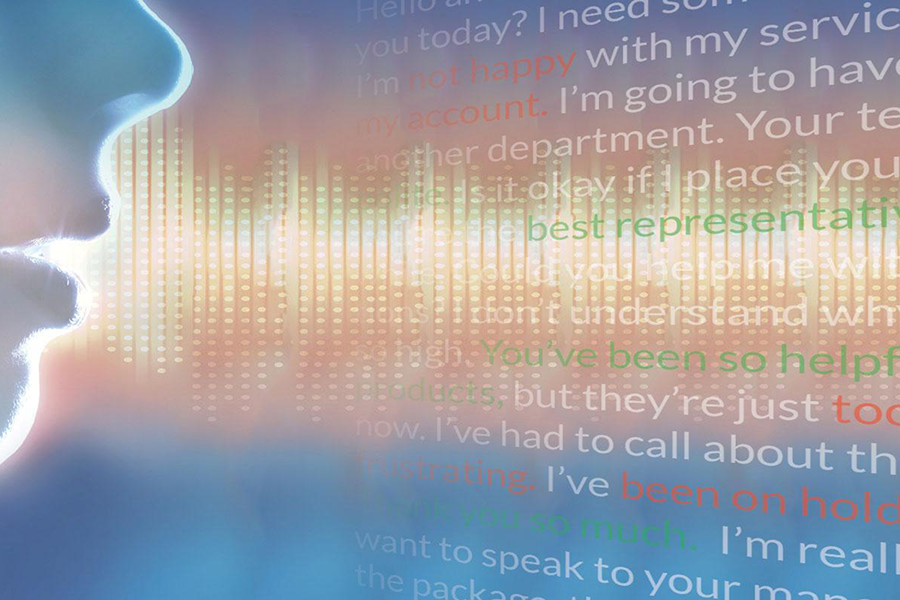 August 03, 2016
Carnegie Mellon-based startup selected as finalist for Red Herring's Top 100 North America Award
Carnegie Mellon University-based start-up, Voci Technologies, was recently selected as a finalist for Red Herring's 2016 Top 100 North America Award. The award is a prestigious honor that recognizes the most promising private technology ventures in North America.
"It's a great honor to be included in this cohort of high-performing startups," said Rob A. Rutenbar, co-founder of Voci Technologies and former electrical and computer engineering (ECE) faculty member.
Each finalist is individually evaluated from a list of hundreds of candidates in a rigorous three-step process that considers all aspects of the company. Finalists are selected based on twenty criteria, including the company's technological innovation, management expertise, market size, investor record, customer acquisition, and financial health. Finalists then present their winning strategies at the Red Herring North America Forum in Newport Beach, California where the final Top 100 are announced.
Voci Technologies is a language technology company that provides its clients with tools to extract actionable intelligence from voice data. The company is based on speech recognition technology that Rutenbar and his colleagues developed at Carnegie Mellon, and currently offers voice data solutions for customer experience, call center operations, compliance and risk management, eDiscovery, and visual voicemail.
Rutenbar and his colleagues founded the company after a high-profile feature story in the Economist featured his plans for technology that enabled speech recognition in portable devices. When Rutenbar began receiving cold calls from companies running large call center operations asking about the technology, he knew it was a venture worth pursuing.
"They asked us if we could really, truly process this much voice data, this quickly and accurately," said Rutenbar. "I said, 'yeah…,' and so we started the company." 
He recruited several of his students to work for the company, along with ECE alumnus Anthony Gadient (E'92) to serve as CEO. Gadient was the Vice President of Engineering for Rutenbar's first Carnegie Mellon startup, Neolinear, Inc., which was acquired by Cadence Design in 2004.
"Carnegie Mellon has always been a spectacularly supportive environment for entrepreneurs," said Rutenbar. "The local venture capital ecosystem, and availability of strong technical talent made it a no brainer to locate the company literally across the street from campus."
Other Carnegie Mellon alumni also make up the company, including Vice President of Engineering John Kuhns (E'97,'98), Chief Technology Officer John Kominek (CS), and General Counsel David Garrod (E'91). The company is funded by local venture capital and is located in Shadyside.
Rutenbar currently serves as a professor and head of the Department of Computer Science at the University of Illinois at Urbana-Champaign. He is also an adjunct professor of ECE at Carnegie Mellon and his research focuses on tools for integrated circuit design as well as custom architectures for machine learning and data analytics problems.