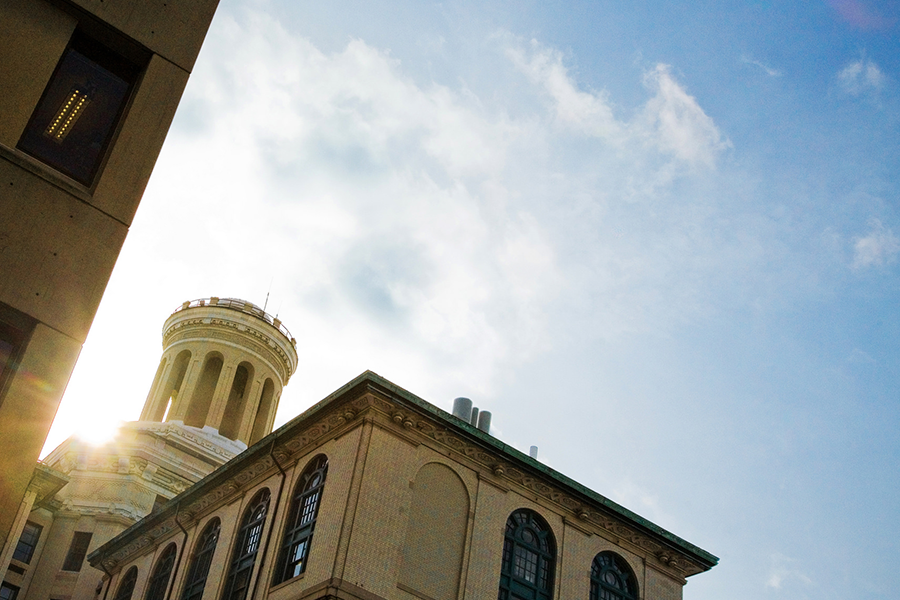 September 07, 2023
Pileggi Honored with 2023 Phil Kaufman Award
Dr. Pileggi will be honored for his pioneering contributions to circuit simulation and optimization that have enabled the industry to address the challenge of interconnect delay dominated designs, and for his innovations in Electrical & Computer Engineering (ECE) education. The Phil Kaufman Award is presented annually by the Electronic System Design Alliance (ESD Alliance), a SEMI technology community, and the Council on Electronic Design Automation (CEDA) of the Institute of Electrical and Electronics Engineers (IEEE).
"Dr. Pileggi's work over the last several decades has been pivotal to the advancement of circuit simulation and optimization in electronic design automation," said Anirudh Devgan, President and CEO of Cadence Design Systems, a member of the ESD Alliance. "Larry is one of the most influential professors in our field; his work has had widespread, profound and lasting impact on the industry."
"Larry Pileggi has had a broad and deep influence on EDA, spanning education, key inventions, research consortia, and commercial startups," said Leon Stok, Vice President of EDA at IBM. "In each of these, he is not just participating but driving the outcome."
"Dr. Pileggi has been a key innovator and EDA educator with numerous fundamental technical contributions in modeling, design and design methodologies for integrated systems and electrical power systems," said Gi-Joon Nam, President of the IEEE Council on EDA. "Further, with over 30 years on the faculty of Carnegie Mellon University and the University of Texas at Austin, his numerous Ph.D. students continue to enhance the semiconductor industry."
"On behalf of the ESD Alliance, I congratulate Dr. Pileggi on being honored with the 2023 Phil Kaufman award," said Bob Smith, Executive Director of the ESD Alliance. "The industry would not be where it is today without his fundamental R&D, which has enabled much of the advanced technology we use every day."
About Dr. Lawrence T. Pileggi
Prior to his current role as Coraluppi Head and Tanoto Professor of Electrical and Computer Engineering at Carnegie Mellon University, Dr. Pileggi held positions at Westinghouse Research and Development and the University of Texas at Austin. He has consulted for various semiconductor and EDA companies and co-founded Fabbrix Inc., Extreme DA, and Pearl Street Technologies. His research interests include various aspects of digital and analog integrated circuit design and simulation, optimization, and modeling of electric power systems.
Dr. Pileggi has received numerous awards, including the ACM/IEEE A. Richard Newton Technical Impact Award in Electronic Design Automation in 2011 and the 2015 Semiconductor Industry Association (SIA) University Researcher Award.
He co-authored Electronic Circuit and System Simulation Methods, McGraw-Hill, 1995 and IC Interconnect Analysis, Kluwer, 2002, has published over 400 conference and journal papers, and holds 40 U.S. patents. He is a fellow of the IEEE.
Dr. Pileggi received his BSEE and MSEE from the University of Pittsburgh in 1983 and 1984, respectively, and his Ph.D. from Carnegie Mellon University in 1989.
About the Phil Kaufman Award
The Phil Kaufman Award honors individuals who have had a demonstrable impact on the field of electronic system design through technology innovations, education/mentoring, or business or industry leadership. The award was established as a tribute to Phil Kaufman, the late industry pioneer who turned innovative technologies into commercial businesses that have benefited electronic designers. The 2022 recipient was Dr. Giovanni de Micheli, Professor and Director of the Institute of Electrical Engineering and of the Integrated Systems Centre at EPF Lausanne, Switzerland.
Press release originally published here.