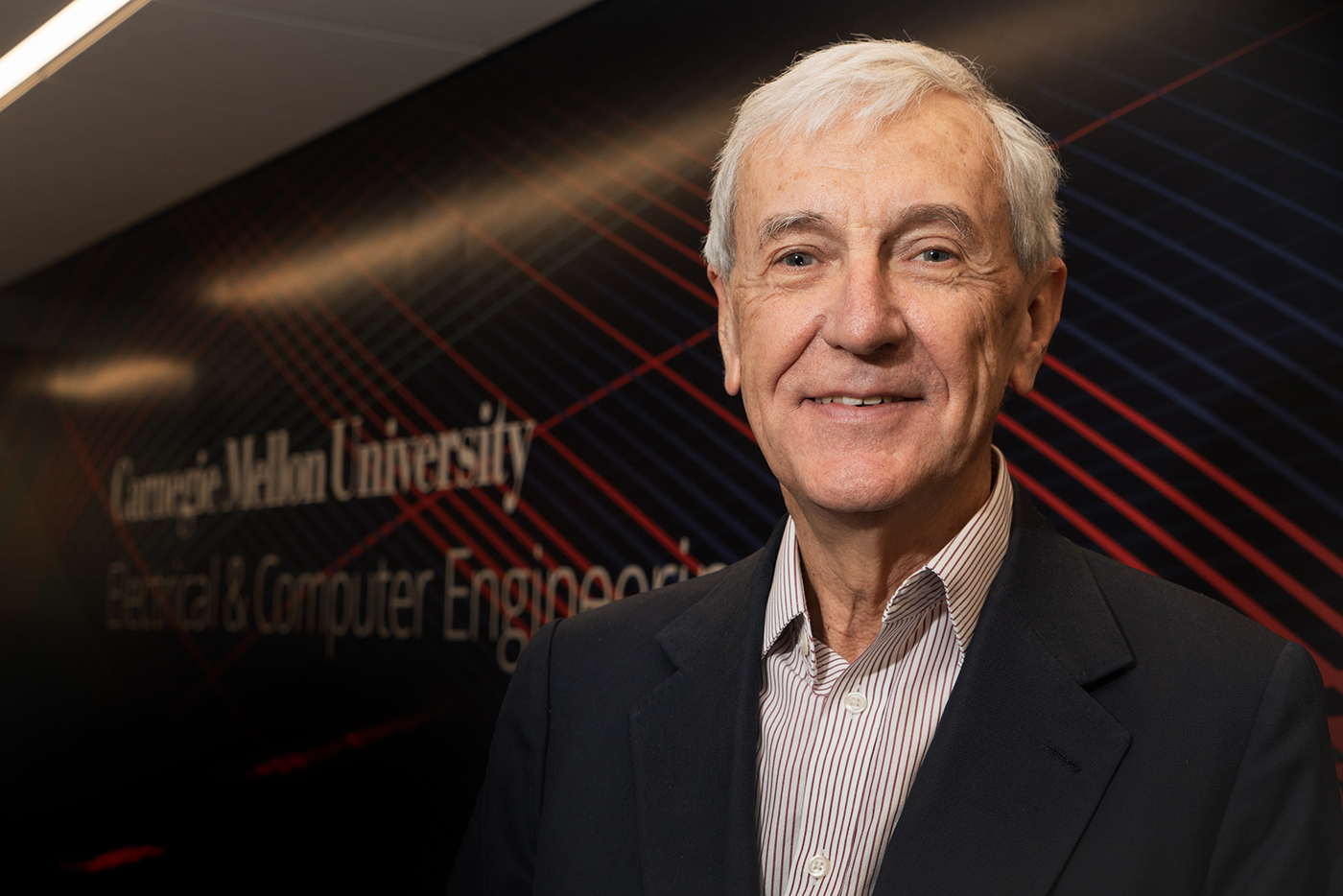 May 10, 2023
Moura Awarded the IEEE Jack S. Kilby Signal Processing Medal
José Moura, the Philip L. and Marsha Dowd University Professor of Electrical and Computer Engineering, has received the prestigious IEEE Jack S. Kilby Signal Processing Medal for contributions to theory and practice of statistical, graph, and distributed signal processing.
Each year the IEEE Awards Board recommends a select group of recipients to receive IEEE's most prestigious honors. These are individuals whose exceptional achievements and outstanding contributions have made a lasting impact on technology, society, and the engineering profession. The 2023 IEEE Medals and Recognitions recipients received their awards at the 2023 IEEE Honors Ceremony on Friday, May 5, 2023. The evening showcased the renowned icons whose work has served as a catalyst and propelled major advances.
Moura has had a transformational impact on theory and practice in a wide array of technical fields, contributing advances that now find application everywhere in daily life, from sonar to social networks. His work can be distinguished in three qualities: deep theoretical and conceptual development, translation of research results to implementable and efficient algorithms, and follow-through in transitioning these to cutting-edge applications.
Moura joined Carnegie Mellon University in 1986 as a professor of electrical and computer engineering. He holds a courtesy appointment as professor with the Department of Biomedical Engineering. Prior to joining CMU, he was on the faculty at Instituto Superior Técnico (IST), the Engineering School of the Technical University of Lisbon in Portugal. He has had visiting faculty appointments at MIT and NYU, and he was a visiting research scholar at the University of Southern California.
Moura received his doctoral degree in electrical engineering and computer science from MIT, where he also received his master's degree in electrical engineering. He holds a Licenciatura em Engenharia Electrotécnica from IST. He is a member of the US National Academy of Engineers, see IEEE Technical SPOTLIGHT announcement, Fellow of the US National Academy of Inventors, a member of the Portugal Academy of Science, an IEEE Fellow, and Fellow of the AAAS.