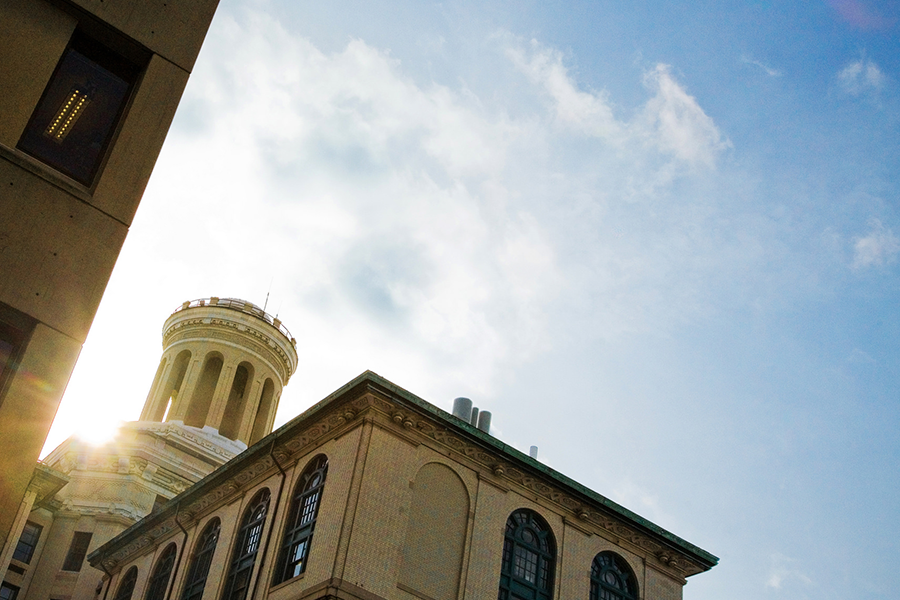 December 14, 2022
A Rewarding Retirement
For College of Engineering alumnus Chris Forland, retirement isn't a time to slow down. It's a time to leverage the lessons of a lifetime and make a difference for others.
"The core of it all is Carnegie Mellon," Chris says. "Everything I'm applying in my retired life now is what I've learned from my education there on up."
That's one of the reasons Chris and his wife, Jill (pictured to the right), who passed away in 2020, created an estate plan that will support their favorite organizations, like CMU, as well as their loved ones now and for years to come.
"We worked hard for what we have. We were frugal and invested wisely," Chris says. "We decided we'd pick four organizations, two each, and fund each one equally because we were equal partners in our journey."
In 2021, Chris established the Chris and Jill Forland Endowed Scholarship in Jill's memory for a Tartan studying electrical and computer engineering.
"I'm an engineer at heart, and the United States needs more engineers," says Chris, who graduated in 1977 with bachelor's degrees in electrical engineering and economics. "I'm very proud of Carnegie Mellon, and I see the university as a catalyst to change the world."
When considering their estate plans, the couple had goals to support their four nieces along with additional gifts to their scholarship fund at CMU. To meet their goals, they established tax-advantaged charitable trusts that will support their loved ones with income throughout the women's lifetimes.
At the conclusion of the payments to these special family members, the trust will transfer to CMU — growing their endowed scholarship so that even more students will receive financial support in perpetuity.
Chris initially funded the scholarship with proceeds from the sale of his father's home. In the future, he plans to grow it even more by utilizing transfers of appreciated stock, a giving option that will allow him to save on capital gains taxes.
"My father helped me get through Carnegie Mellon," Chris says. "It felt apropos to take that money and start a scholarship at the place where he made my education possible."
Chris may have enrolled at Carnegie Mellon because it was the best engineering school that admitted him, he says, but he soon found that he gained much more than just knowledge specific to his major.
"CMU is unique in its ability to bridge and blend the arts, engineering and science," Chris says. "I don't see any other school in the world that is as effective at combining both sides of the brain."
He credits a College of Fine Arts photography class with expanding his creative thinking and driving his fraternity Sigma Alpha Epsilon's Buggy with teaching him the power of teamwork. He even values the all-nighters working on engineering projects that ended with watching sunrises over Panther Hollow for developing his problem-solving skills.
"Carnegie Mellon really gave me a solid base that has served me well to this day."
From that base, he joined General Electric, where he met Jill during an assignment in California. After a few years of friendship and a long-distance romance, the couple married and settled in Chicago, Illinois.
For the next few decades, they moved around the Midwest and East Coast for Chris's roles in technical sales, field engineering management, and controls for gas and steam-powered turbines before settling in Austin, Texas. He spent the last 17 years of his career at Emerson, leading efforts to incorporate digital intelligence into various fields as vice president of North American programs.
In 2016, he decided to take an early retirement package and focus on a new chapter. He and Jill started giving back soon after by establishing a fund that will provide a wish each year for a Make-A-Wish Foundation child (pictured to the right), building a new playroom for kittens in Jill's memory at Austin Humane Society and creating an engineering scholarship at the University of Texas at Austin.
"We wanted to see the fruits of our labor and build on it over time," Chris says. "I tell everyone to give now and start small, so you can see the impact you're making in your lifetime."
Looking forward, he's embarking on even more new endeavors and helping others in unexpected ways, such as expanding access to STEM education through the School of Computer Science's CS Academy and connecting Dietrich College of Humanities and Social Sciences researchers with organizations that could benefit from technology such as a mindfulness app.
"Money is important, but donate your time, your experience and your ideas, too," Chris says. "It's very, very rewarding."