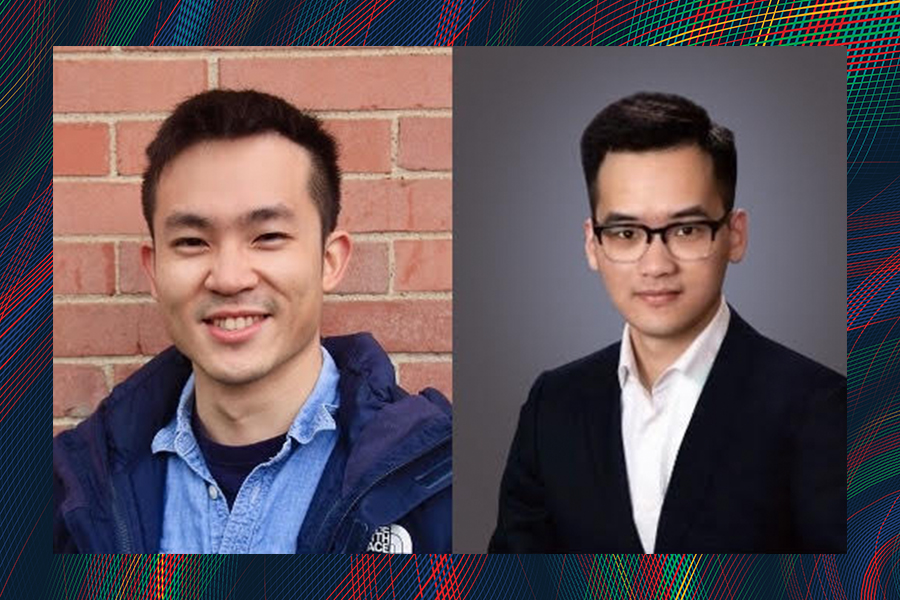 September 29, 2022
Students Earn Qualcomm Innovation Fellowships for Pose Estimation
Yu-Jhe Li, a Ph.D. student in the electrical and computer engineering department, and Zhengyi Luo, a Ph.D. student in the Robotics Institute, were awarded 2022 Qualcomm Innovation Fellowships for their work in pose estimation and optimization in distributed deep learning. As part of the program, the team will receive $100,000 in funding and mentoring from Qualcomm engineers.
Li and Luo are researching pose estimation, an essential component for human-like 3D avatars in games or sci-fi-like telepresence. They were nominated for their proposal "Near- and Far-Field Sensor Fusion for 3D Body Pose Estimation and Tracking," which merges the two sensing techniques and leverages the advantages of each. By fusing the two data streams, their work could enhance the quality of immersive mixed-reality experiences.
Learn more about the awards on the Qualcomm Innovation Fellowships website.