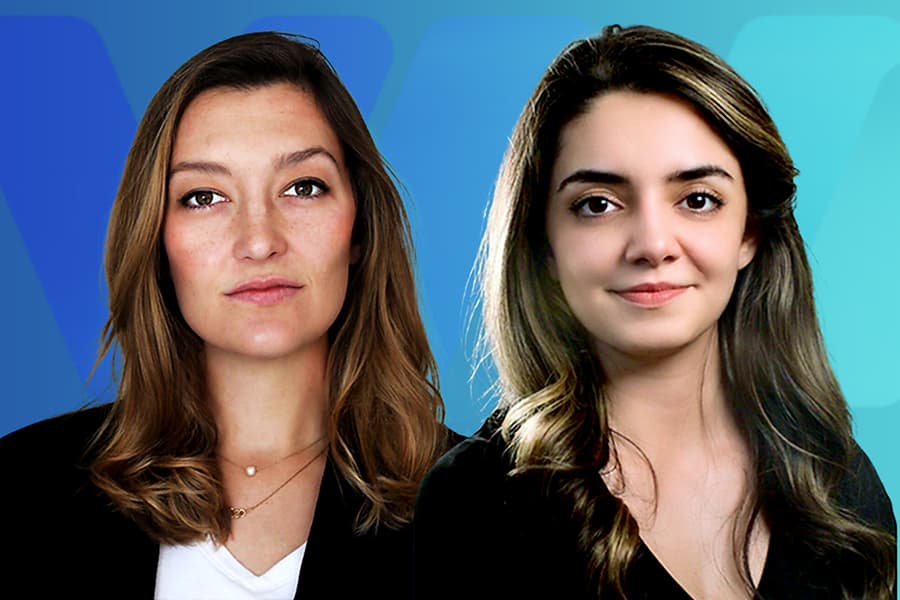 June 01, 2022
Seeing Beyond Algorithms
Social media is such a big part of modern life, our minds can often feel like apps — and alumna Chelsie Hall is hoping she can help people swipe by their negative thoughts to find joy on their favorite platforms. 
ViralMoment, the California-based software company she founded with fellow Carnegie Mellon University alumna Sheyda Demooei, aims to do this by using artificial intelligence, computer vision and context layering to understand online video, image, text and audio conversations while also predicting and monitoring trends
Brands and content creators use the ViralMoment app — where they can find popular sounds, hashtags, effects, influencers and videos — to rethink the way they gather consumer insights and stay on top of the way their audiences share information.
The tool takes the guesswork out of social media trends, increases the impact of posts and makes them go, well, viral.
Chelsie and Sheyda's startup won a $50,000 first-place prize during 2021's Eradicate Hate Global Summit in Pittsburgh and has been supported by the Swartz Center for Entrepreneurship's VentureBridge program at CMU and Techstars LA.
"So much of the content that is influencing our purchases and beliefs is image-based, from gifs to TikTok videos," says Chelsie, who earned a master's degree from CMU's Integrated Innovation Institute in 2018.
"The narratives we're seeing in the world are very different. We want to be able to understand people and their beliefs to start figuring out ways for people to come together and listen to each other."
A valuable lesson she learned at CMU was that the way to solve complex problems is by talking to a wide range of people to see the bigger picture
After graduating, Chelsie and her sister, Connyre Corbett, traveled across the United States, interviewing thousands of people about their hopes and fears. Their research was turned into a book called "Home of the Brave: A Fieldguide to Navigating the American Broken Dialogue Challenge" and got Chelsie wondering how she could use technology to pull people out of their algorithm fogs.
In 2020, Chelsie and Sheyda, who earned master's degrees in electrical engineering, computer engineering and engineering and technology innovation from the College of Engineering in 2016, were connected through a mutual friend and ViralMoment was born.
"What we are doing is using AI to read videos," Sheyda says. "When you can scale that to watch thousands of videos, you get a clearer picture of what people are saying on social media. TikTok is a big beast that needs to be tackled."
The social media platform, which has offices around the world, is the leading source for short-form mobile video.
"People get siloed into these information bubbles, which can be dangerous and scary," Sheyda says. "Our technology is a powerful way to shine a light on the internet and help people become bigger than their algorithms."
As a new mom, Chelsie is even more concerned about how people will access information in the future.
"I want our world to be a good place, and that means the internet needs to be a good place," she says, noting that there's a lot of positivity to be found online.
"Trends can be a wonderful way to bring people together in a time when we really need it. Doing a fun dance or telling someone about your new favorite product is spontaneous and joyful. One of the things we do is quantify those trends to see how big they are going to be."
Story originally published here.