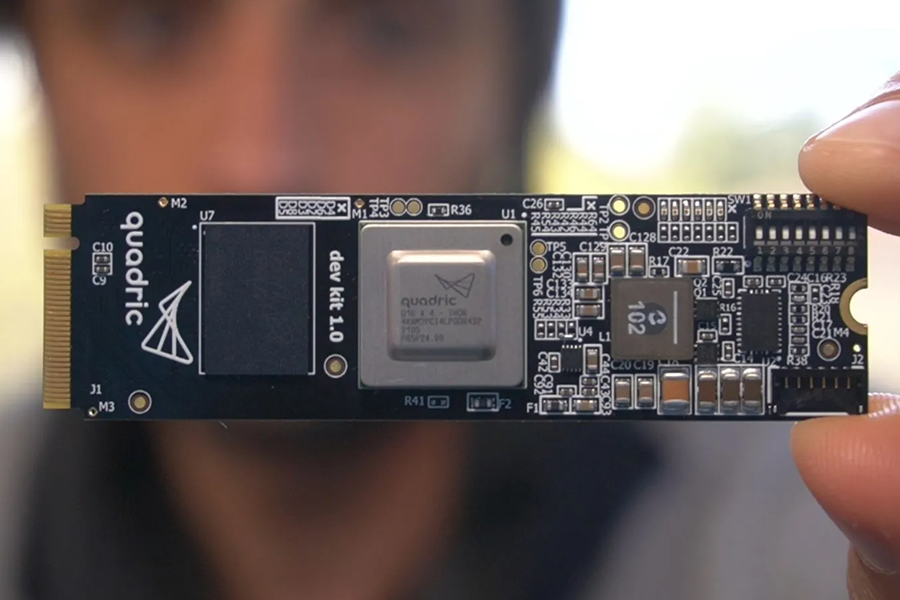 June 21, 2022
Alumnus-owned Quadric donates developer kits
This past semester, AI developer and processor manufacturing company Quadric donated two of its Quadric Development Kits to the Department of Electrical and Computer Engineering (ECE) master's program along with Quadric team members' time as consultants and mentors for the students. 
Quadric is a small company located in Silicon Valley outside of San Francisco. It was co-founded by CMU alumnus Veerbhan Kheterpal (CEO), Nigel Drego (CTO), and Daniel Firu (CPO). The company began with the goal of building robots designed to digitize farming. When the team found out that the types of AI and processors it needed did not exist, it pivoted into its current incarnation.
The kits were used in two projects for the ECE Entrepreneurship course. One team built a "monocular depth-sensing system," a general-purpose program that uses imagery from a single camera to determine depth, which is a significant challenge. This project won Covestro's "Most Innovative" award at this year's TechSpark Design Expo at Carnegie Mellon. The other team used the technology to build a proof-of-concept augmented reality (AR) game that tracks your hand and arm movements in a room to allow two players to "hit" a virtual ball back and forth to one another.
Firu explains that the students decided on the projects themselves and the Quadric team was there to tell them what was possible with the technology they were given. "In both cases, we found a good fit between our technology and what it is they wanted to do." The two projects challenged the students to not only implement neural networks into real-life systems but to make sure the implementation worked consistently.
"The energy of the students has been tremendous," Firu explains. He compares the enthusiasm of the CMU teams with some of the corporate enterprises he has had to work with and describes it as "a breath of fresh air." Firu hopes to continue to work with CMU in the future.
Image source: Quadric