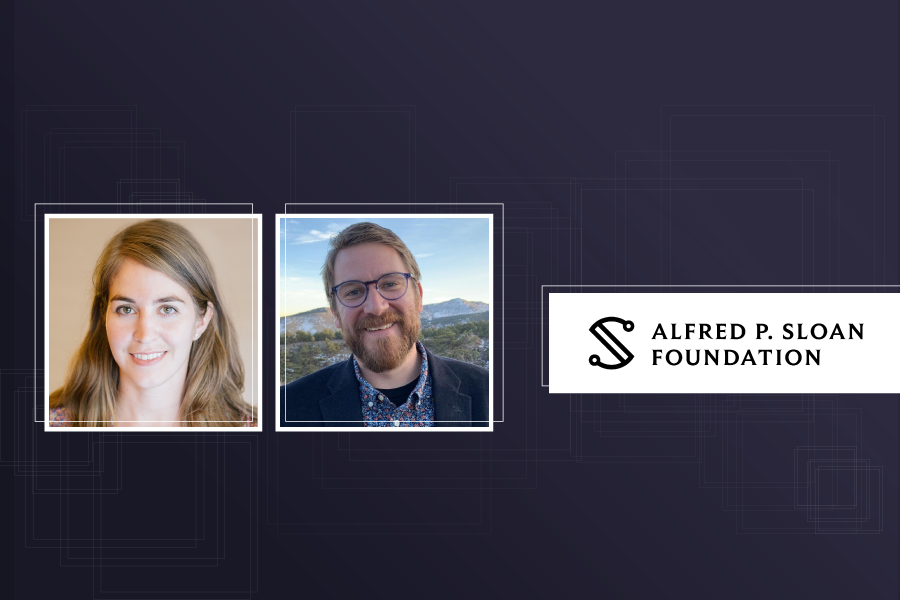 February 16, 2021
Fanti and Lucia Receive 2021 Sloan Research Fellowship
Giulia Fanti and Brandon Lucia are recipients of the 2021 Sloan Research Fellowship. Fanti and Lucia are among the 128 North American researchers honored by the Alfred P. Sloan Foundation.
The fellowships, awarded annually since 1955, honor early career scholars whose achievements put them among the very best scientific minds working today. Winners receive a two-year, $75,000 fellowship to further their research.
"A Sloan Research Fellow is a rising star, plain and simple," says Adam F. Falk, president of the Alfred P. Sloan Foundation. "To receive a Fellowship is to be told by the scientific community that your achievements as a young scholar are already driving the research frontier."
Fanti, assistant professor of electrical and computer engineering with a courtesy appointment in the Computer Science Department, focuses on the security and privacy implications of data transparency and sharing. Her research interests span the algorithmic and theoretical foundations of the distributed systems, machine learning, and privacy-enhancing technologies.
Lucia, the Sathaye Family Foundation Career Development Associate Professor of Electrical and Computer Engineering, specializes in programming languages, software and hardware computer systems, and computer architecture. His lab is defining the area of intermittent computing on batteryless, energy-harvesting devices, as well as designing reliable, low-latency, high-throughput parallel cloud and edge computing systems. 
"Giulia and Brandon are both more than deserving of this distinguished honor of a Sloan Research Fellowship," says Larry Pileggi, department head of electrical and computer engineering. "They are already recognized as stars in their respective research communities and I am honored to have them as members of our ECE department and CMU community."