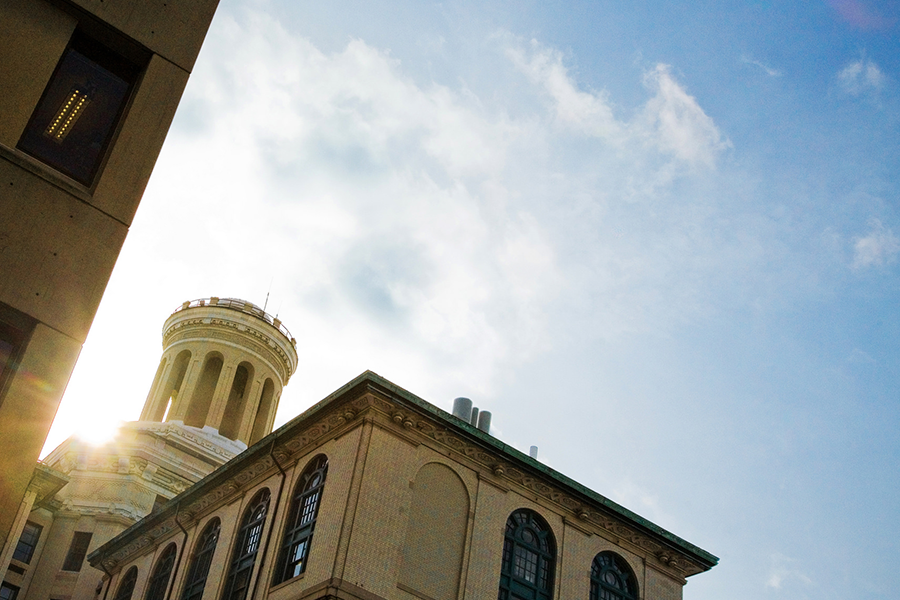 January 28, 2021
Announcing the 2021 Professorships
The Department of Electrical and Computer Engineering has announced the most recent faculty members to receive a professorship. As the highest academic award a university can bestow on a faculty member, professorships are reserved for those who show continued contributions in their field.
Professorships are established to support a particular faculty member or a field of research, both of which are critical to maintaining world-class quality education and research. Contributions are used to help faculty members pursue a specific field of study, provide funding for graduate student involvement, purchase equipment, or travel to share their research. 
---
Shawn Blanton
Joseph F. and Nancy Keithley Professorship

Joseph Keithley earned a B.S. (1937) and an M.S. (1938) in Electrical Engineering from MIT. In 1946 he founded Keithley Instruments, which has become a world leader in the design and manufacturer of high-precision equipment for the electronics and medical industries. A believer in investing in the future of technology by fostering relationships between academia and industry, Keithley was a longtime friend of the Department of Electrical and Computer Engineering at Carnegie Mellon University.
Blanton's current research focuses on various aspects of integrated system test, testable design, and test methodology development. He has consulted for various companies and is the founder of TestWorks, a Carnegie Mellon University spinout focused on information extraction from IC test data.
---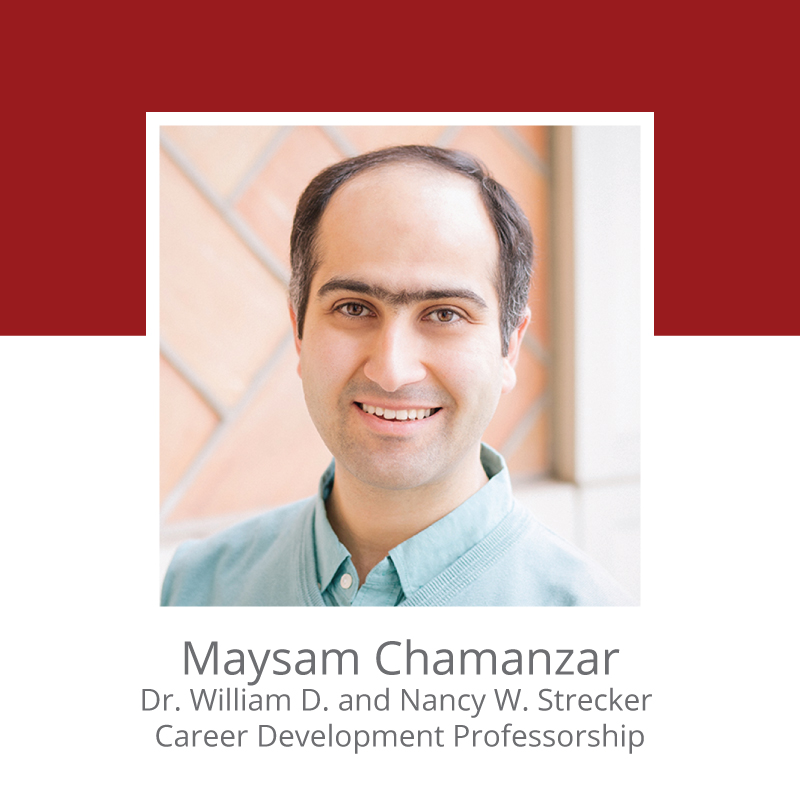 Maysam Chamanzar
Dr. William D. and Nancy W. Strecker Career Development Professorship

William Strecker and his wife, Nancy generously endowed Carnegie Mellon University with the Dr. William D. and Nancy W. Strecker Early Career Professorship. Through the professorship, they hope to further the university's excellence by supporting the most exceptional professors early in their careers.

Chamanzar's active areas of research are at the interface of Photonics, BioMEMs, and Neuroscience. Using basic principles of physics and advanced engineering techniques, Chamanzar is designing and implementing novel devices and methods to address outstanding needs in biology and medicine.
---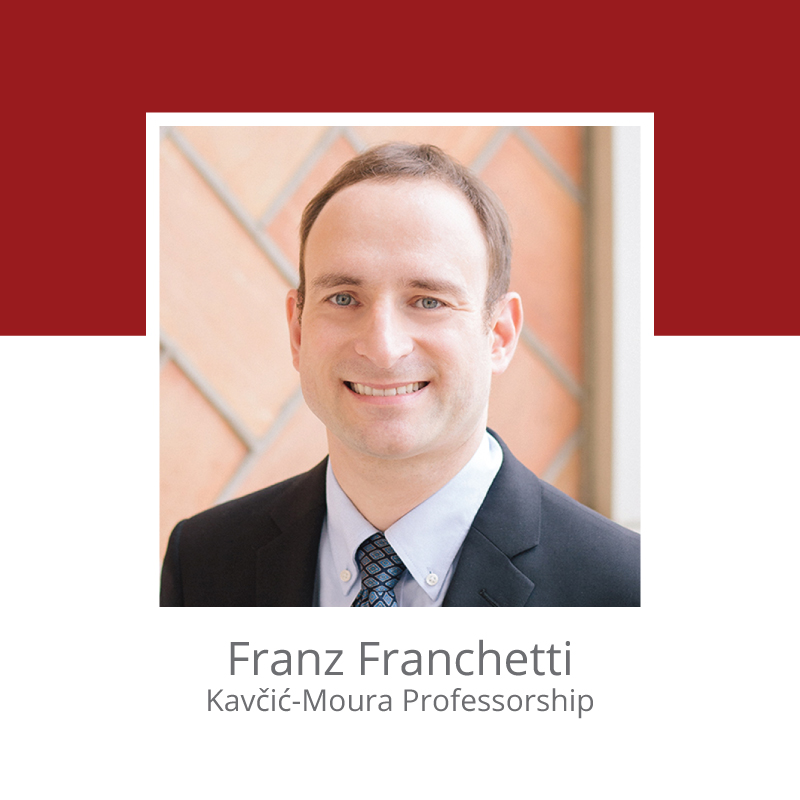 Franz Franchetti
Kavčić -Moura Professorship

The Kavčić -Moura Professorship honors inventors José M. F. Moura and Aleksandar Kavčić, whose scientific research and technological innovations have had a transformative impact on the computing industry for more than a decade and a half.

Franchetti's research focuses on automatic performance tuning and program generation for emerging parallel platforms and algorithm/hardware co-synthesis. He targets multicore CPUs, clusters and high-performance systems (HPC), graphics processors (GPUs), field programmable gate arrays (FPGAs), FPGA-acceleration for CPUs, and logic-in-memory and 3DIC chip design. Within the Spiral effort, his research goal is to enable automatic generation of highly optimized software libraries for important kernel functionality.


---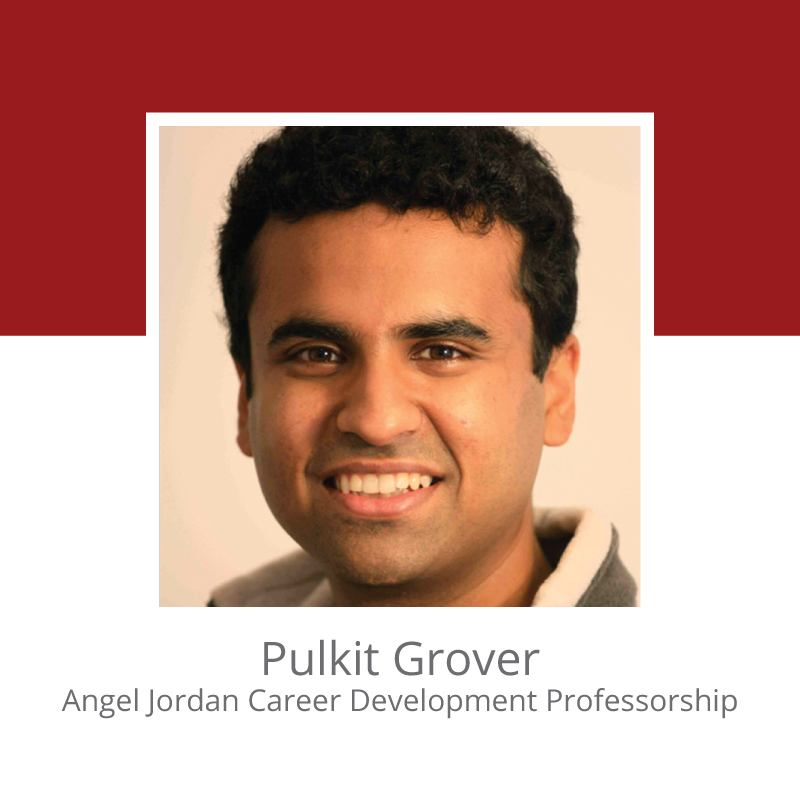 Pulkit Grover
Angel Jordan Career Development Professorship

The Department of Electrical and Computer Engineering created the Angel Jordan Early Career Professorship to honor and celebrate the undeniable impact that Angel Jordan (former electrical and computer engineering professor, College of Engineering Dean, and University Provost) has had on Carnegie Mellon University and the College of Engineering. Throughout his career, Angel Jordan helped transform Carnegie Mellon University into a world-class educational and research institution.

Grover's main contributions to science are towards developing and experimentally validating a new theory of information (fundamental limits, practical designs) for efficient and reliable communication, computing, sensing, and control by incorporating novel circuit-energy models and developing new mathematical tools for information flow analyses.
---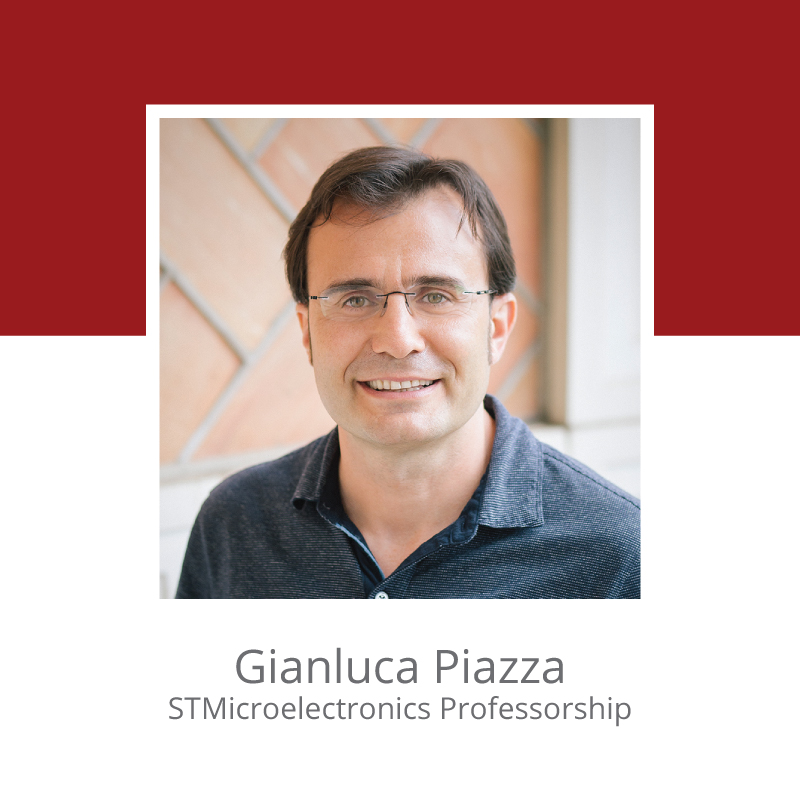 Gianluca Piazza
STMicroelectronics Professorship

The STMicroelectronics Professorship was made possible by a gift from STMicroelectronics, Geneva, Switzerland, one of the largest semiconductor companies in the world.

Piazza's research focuses on piezoelectric micro and nano electromechanicalsystems (M/NEMS) for RF wireless communication, optomechanics, chemical/biological detection, and mechanical computing. He also has a general interest in the areas of micro/nano fabrication techniques and integration of micro/nano devices with state-of-the-art electronics. With more than 10 years of experience working with piezoelectric materials and devices, he holds several patents in the field of micromechanical resonators some of which have been acquired by industry.
---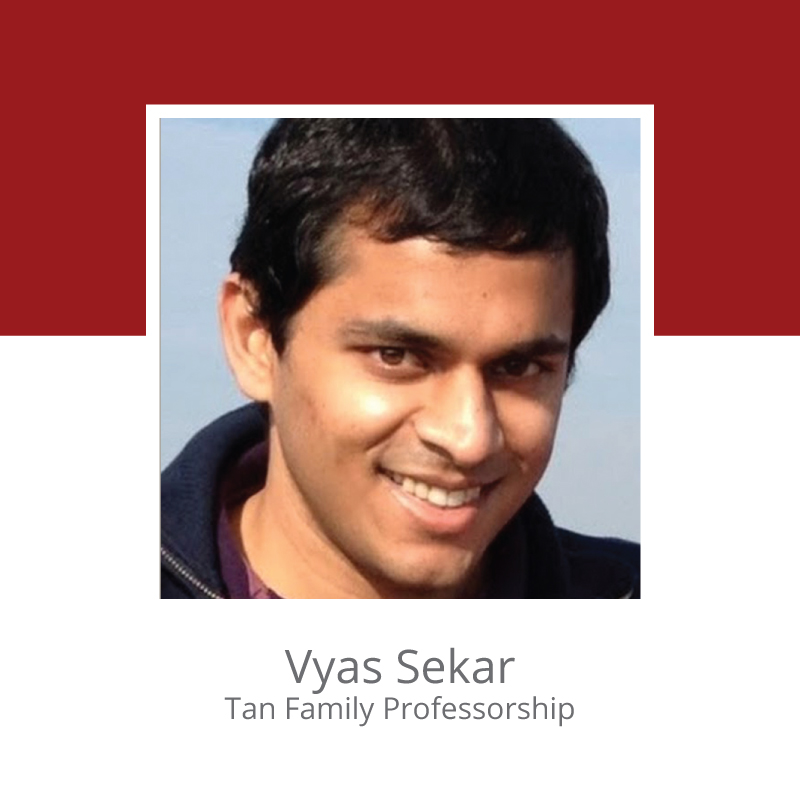 Vyas Sekar
Tan Family Professorship

The Tan Family Professorship was made possible by the generous donation from Lip-Bu Tan and his wife, Ysa Loo. Tan has been the CEO of Cadence since 2009 and joined the company's board of directors in 2004. Tan and Loo previously endowed a graduate student fellowship in the Department of Electrical and Computer Engineering. The couple's two sons, Andrew and Elliott, both received their master's degrees from the College of Engineering.

Sekar's research is at the intersection of networking, security, and systems. His current research focuses on systems for accelerating the deployment of innovative network middleboxes, and designing content distribution mechanisms to improve user experience.
---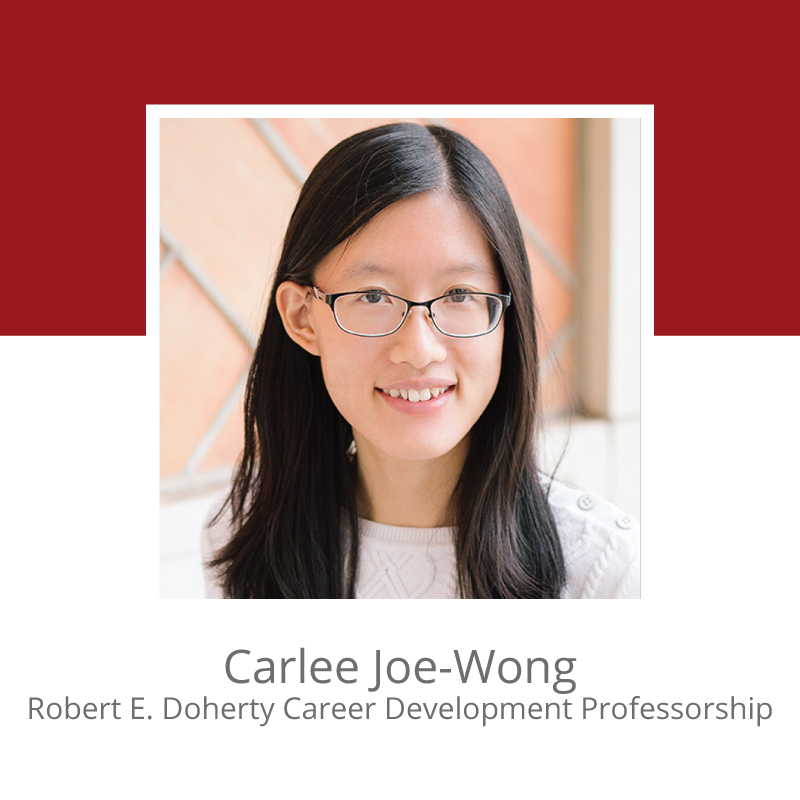 Carlee Joe-Wong
Robert E. Doherty Career Development Professorship

The Robert E. Doherty Career Development Professorship was established by the College of Engineering as a result of a patent settlement with Marvell Technology Group Ltd. and Marvell Semiconductor, Inc. This professorship is named in honor of Robert Doherty, an electrical engineer and the third president of the university, serving from 1936 to 1950. Appointments to the Robert E. Doherty Career Development Professorship are made for a set period of three years.

Joe-Wong's research focuses on the mathematical aspects of computer and information networks/systems, with an emphasis on economic and incentive considerations. Broadly interested in the optimization of networked systems, Wong's research tends to focus on the role of incentives and user behavior in this optimization--the performance of a network is largely driven by the collective behavior of its users, yet user behavior can also be influenced by a network operator's actions.