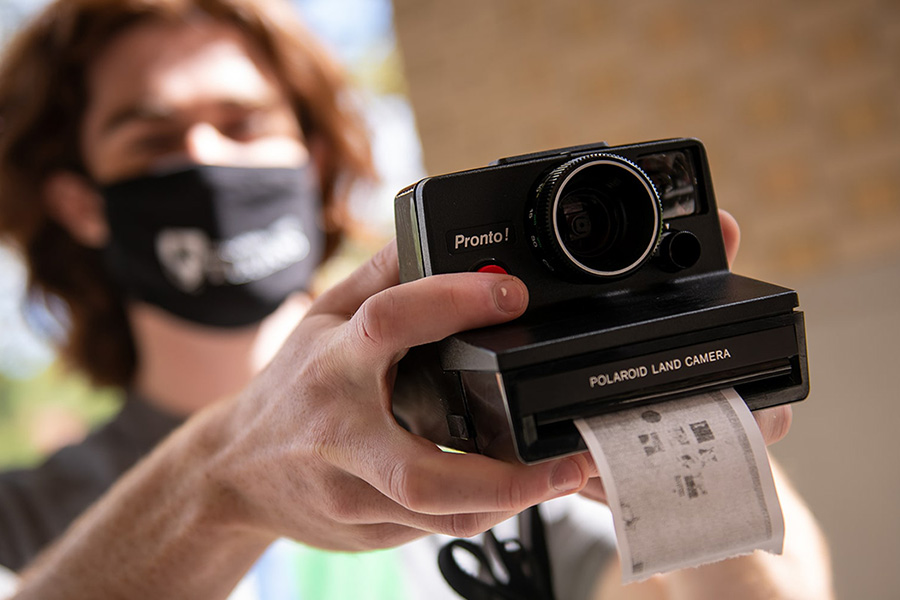 November 23, 2020
Student Turns Old Polaroid Into New Digital Camera
Like any aspiring do-it-yourselfer, Sam Zeloof knew the idea in his head might not exactly match the finished product. But Zeloof is an aspiring engineer who's not afraid to try something new, and a quarantine is a fine time to try new things.
So he did.
"It started as a distraction project, something to keep me occupied when I was stuck at home this summer with my parents," said Zeloof, a junior studying electrical engineering at Carnegie Mellon University. "I thought it would take a weekend. It took two weeks, but I did it."
Zeloof used modern technology to turn a Polaroid instant camera, a machine created decades before the 21-year-old was born, into a working digital camera. When he snaps the shutter button, the Polaroid slowly prints a black-and-white image on white thermal paper — the same kind used for store receipts.
The image is also stored twice on a memory card Zeloof embedded in the camera. The first pic is smartphone-quality. The second looks like a vintage Polaroid print with a date stamp added to the bottom right-hand corner. Now his pictures of today look like photos out of the 1980s, all without the need to touch them up in post-production. The digital images can be exported using a WiFi and Bluetooth chip Zeloof installed when he cut open the camera.
"I pretty much had to gut it. Very little of the original parts are still in there," said Zeloof, who bought the 1985 Polaroid instant camera on eBay for $15. "I installed electric switches behind the shutter button and an on/off knob to make the camera work. There's also an entire computer inside, with a battery and a charging circuit." 

He added a printer and installed a brass rod to hold the thermal paper, which has enough room to print 150 pictures through a slot in the front of the machine. The camera stays charged for about eight hours.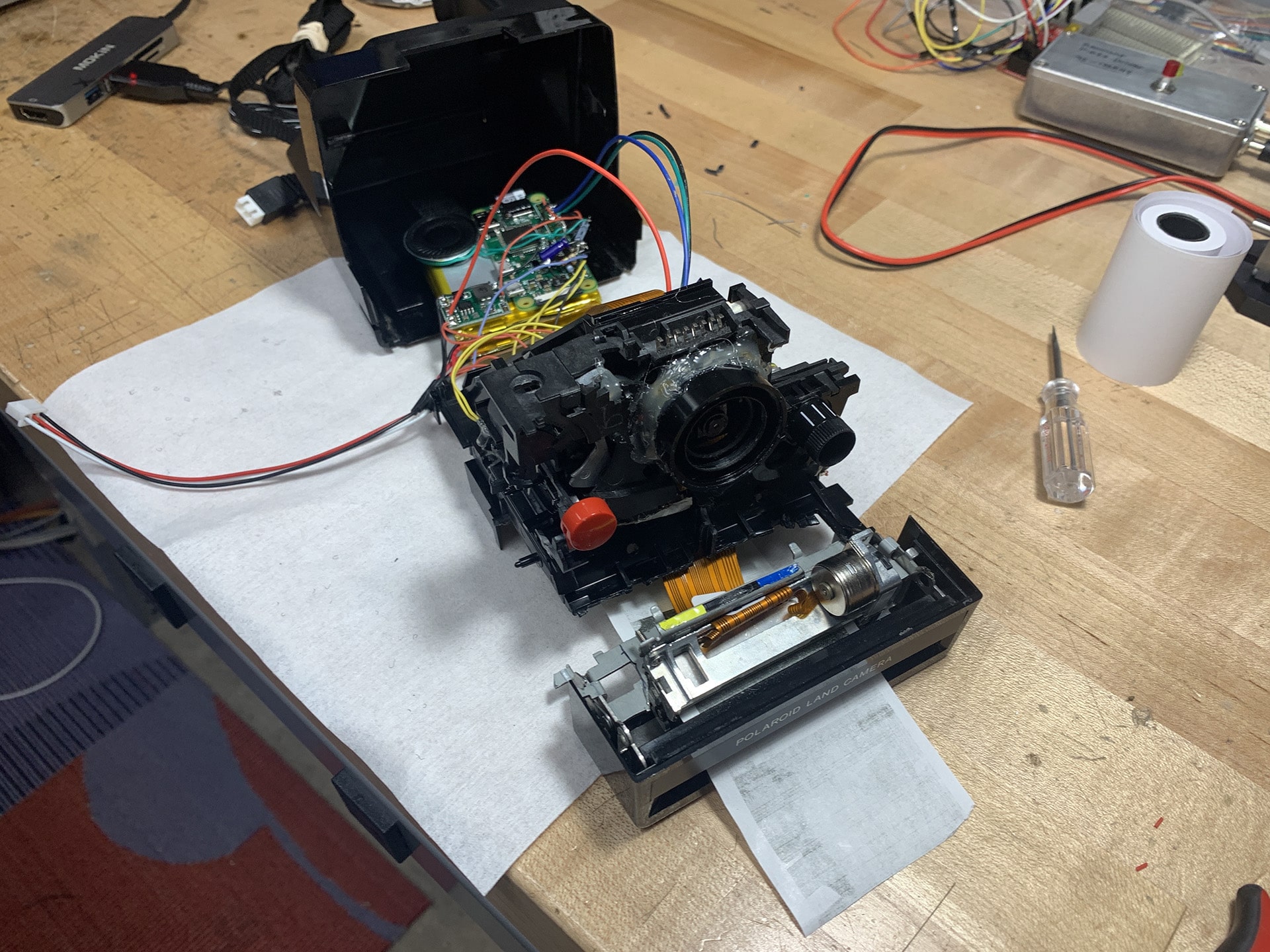 Zeloof rebuilt a Polaroid camera to take digital photos as well.
Zeloof isn't the first person to rebuild a Polaroid. That's why he added the date stamp and Bluetooth/WiFi chip — to be different.

"It's nice to have the capability to save the photos to my computer," he said. "The printed pictures are on receipt paper, so they'll fade and disappear in a few years."

Zeloof admits he didn't know anything about Polaroids or their mechanical structure when he thought up the idea back home this summer in New Jersey. When he's not studying futuristic nanotechnology or serving as co-president of CMU's Robotics Club, he's fascinated with technology that was popular before he was born. For instance, he created a dark room to develop his own pictures when he was a kid.

Zeloof said his quarantine project is another example of Carnegie Mellon's culture of encouraging students to tinker with and invent technology.

"I dove right into the camera and could have made some fatal mistakes. Fortunately, I didn't. It took a bit longer than I thought, but it looks like a regular Polaroid. People love it, and so do I," he said. "I'm very happy with the way it turned out."