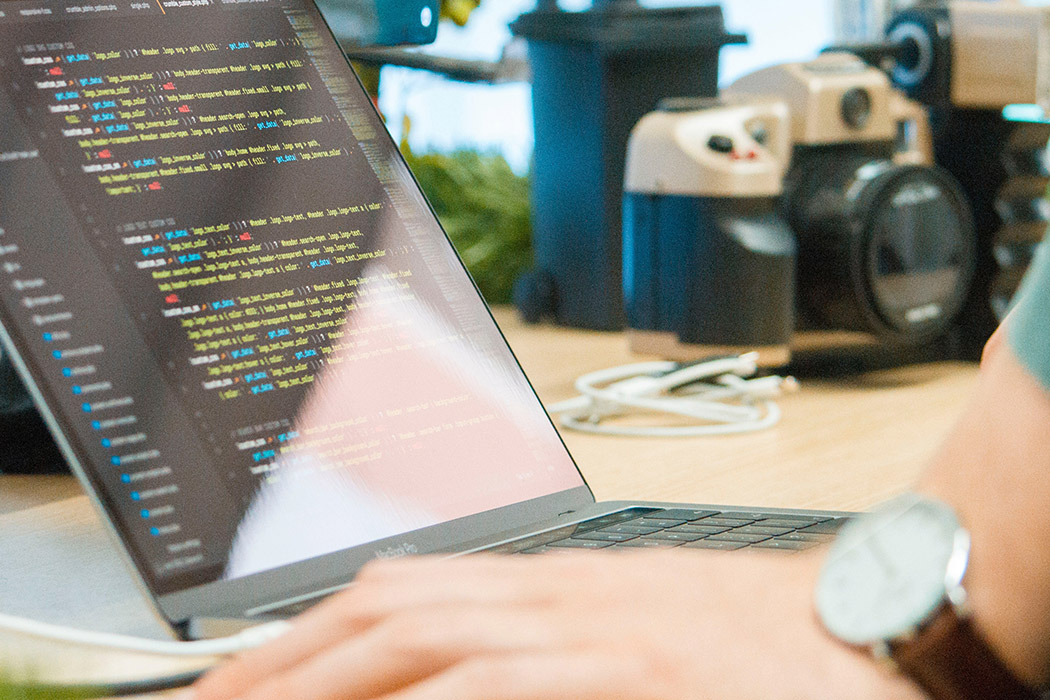 January 06, 2020
Reshaping the future of consumer electronics
When it came time for Jiaqi Zou, a senior studying electrical and computer engineering at Carnegie Mellon University (CMU), to start his summer internship at Hewlett-Packard (HP), he felt prepared due to the education he received during his undergraduate career.
In just twelve short weeks, Zou created a prototype that is now being considered for mass production.
HP Inc, an American multinational information technology company, embraces the idea of One Life, in which people blend the physical and digital worlds and work the way they live. To reflect this culture, Zou has created technology that people truly feel natural to interact with.  
"His work was strong enough that HP intends to productize the vision of what he created," said Alexander Clark, a representative of HP's engineering teams, in an email.
Zou's invention came in second place in the technical presentation of the intern project fair. HP's engineering teams later selected his work to be shown on the Architecture Demo Day, an event where all full-time engineers at HP show their projects. There, Zou presented his work right in front of all the HP executives, including the president. His project won Top Executive Choice and Top Product Marketing Choice.
During his internship, Zou has developed his industry relationships and learned the value of collaboration. As he later reflected, nothing can be done alone in the real world of engineering. "Without the collaborations with the entire architecture team, there's no way for me to finish it within 12 weeks," he said. "It was truly a collaborative effort."
Deeply inspired by the "maker" culture of the College of Engineering, Zou is fond of designing and building devices. One of the courses that influenced him the most is Rapid Prototyping Technologies, which teaches students to develop concepts and manufacture them. By combining computer science, design, and manufacturing, it enables students to bring their imagination to reality.
"With the software skill, I was able to create the best user experience with design and hardware. So all those three subjects come together to make me who I am," said Zou.
Aside from making products, CMU also taught Zou to face problems and learn quickly. To Zou, one of the greatest challenges about this internship was learning new things every single day. Take software as an example; he was exposed to C++ code, a new tool that he had never touched before. To use this new language efficiently, he went through the tutorials straightaway and learned from his team.
"CMU prepared me really well for how to learn on my own and from my peers, and it also taught us to work quickly and juggle many things at the same time," said Zou. "So I think CMU prepared all the students well. I think all CMU students are able to succeed in the work environment."
Zou's goal is to create beautiful and iconic devices that astonish users with their functions and what they represent. He wishes to make HP the reference point of great innovation and corporate culture and inspire the millennials at HP to reshape the future of consumer electronics.