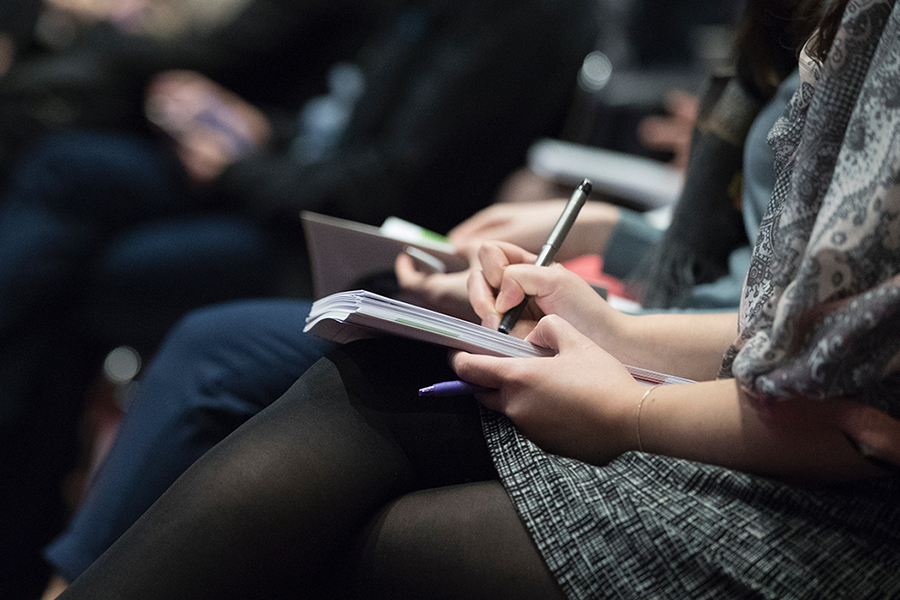 August 12, 2019
Developing innovative practices for modern education
Saugata Ghose, a systems scientist in the Department of Electrical and Computer Engineering (ECE), has been named a Wimmer Faculty Fellow for the 2019-2020 academic year by the Wimmer Family Foundation, which awards grants to junior faculty members to enhance their teaching skills as they work to design or rework a course.
Ghose is redesigning the graduate-level ECE course Modern Computer Architecture & Design in both content and structure. Computer architecture is the art of building computers and designing the hardware that goes into them. Co-teaching with ECE professor John Shen, Ghose hopes to build up the course to address what computer architecture looks like in the 21st century, moving past traditional computers to today's smartphones.
"Today, if you look around, by far the most popular computer that's out there today is your smartphone," says Ghose. "For our new course, we're trying to figure out how we can reinvent the way computer architecture is taught from that perspective, now that we've moved to something that has much more capability packed into a smaller form."
Structurally, the course is unique because it is offered across Carnegie Mellon's Pittsburgh and Silicon Valley campuses with instructors on both sides alternating lectures, Ghose in Pittsburgh and Shen in Silicon Valley. Ghose has found that whenever one of them teaches, the students at the other campus, which receives the lecture through live streaming, are less engaged with the material. A major part of the redesign is to improve this distance issue and customize the course to appeal to students on both campuses.
"We want different ways to get students more involved, and a lot of that is going to involve switching to active learning techniques, trying to have more interactive exercises, and having entire classes that are dedicated to more student-oriented discovery," he said. "We will have students sit down in small groups and work with the principles they've learned to explore a small design exercise."
Another major part of the redesign will consider the various backgrounds of the graduate students in the course. A large contingent of master's students come to Carnegie Mellon's ECE program, each with diverse skillsets. Because they come from different universities from all over the world, some students may not have training in specific skills. Therefore, Ghose will offer optional recitations teaching ancillary skills needed for this particular course.
Ghose hopes to maximize student engagement and learning, and help students develop critical thinking to consider situations with a real-world hands-on approach. Like all Wimmer Fellows, he will work with the Eberly Center and use the experience and data from the course to aid teaching in future semesters.