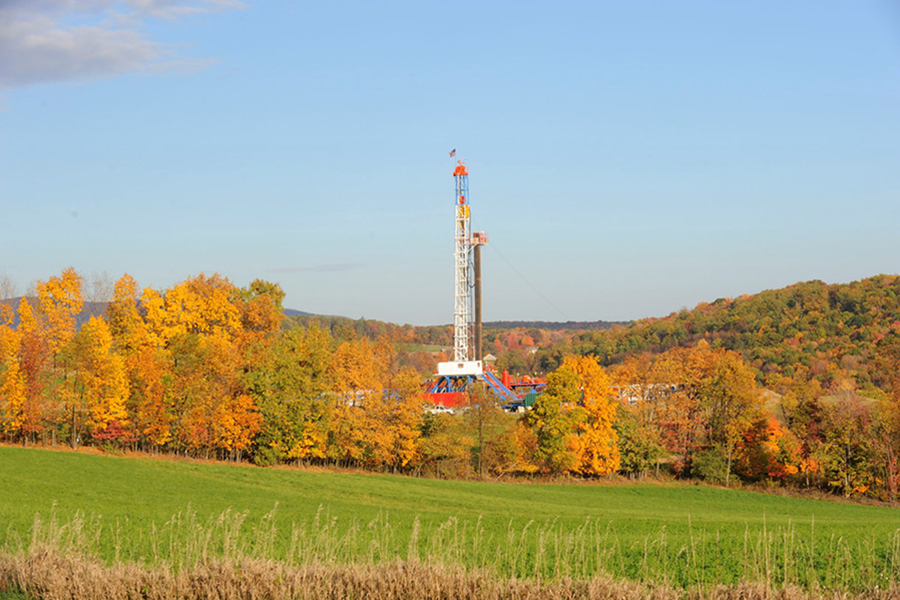 April 11, 2019
Seed grants for energy research
By Cody Januszko and Amanda King
Media Inquiries
The seventh round of the Wilton E. Scott Institute for Energy Innovation's Seed Grants for Energy Research will provide funding to eight projects. These projects explore key energy topics including emerging information technology and advances in high-performance materials and natural gas solutions. 
The program supports faculty research in areas, such as energy sources, production, efficiency and environmental impacts. Carnegie Mellon University professors can receive up to $75,000 towards their research. 
Since 2013, the program has funded 56 research teams. The Scott Institute at CMU has awarded over $2.6 million in funding. That support has led to $13.9 million in follow-on funding from deferral agencies, corporations and nonprofits. This year, the Institute awarded $372,095 with an additional $126,695 from the EQT foundation for a total of $498,790 for eight proposals.
"We're excited about the proposals we've chosen for our seventh round of seed grant funding," said Scott Institute Co-Director Andrew Gellman. "These projects cover a wide range of energy topics from making our technology more energy-efficient to predicting earthquakes connected to shale gas extraction."
The eight projects and faculty members selected for seed grant funding are:
James Bain, professor of

 

Electrical and Computer Engineering

 

(ECE), for "Establishing a New Collaborative Research Thrust in Energy-Efficient Computing." The current energy usage of the information technology (IT) field is not sustainable and this study will develop computer architecture designs that will lead to more viable energy usage by this industry.
Alan McGaughey, professor of

 

Mechanical Engineering

 

(MechE), for "Thermally-Stable Halide Perovskites for Photovoltaic Energy Conversion." This work aims to identify structural features that stabilize halide perovskites for future use as high-performance energy materials.
Ignacio Grossmann, the Rudolph R. and Florence Dean University Professor of

 

Chemical Engineering, for "Optimization under Uncertainty for Design of Shale Gas Infrastructures and Water Management." This study incorporates models that CMU has developed over the past four years to examine shale gas infrastructures and the associated water management to predict uncertainties, such as the price and demand of natural gas, well production profiles, gas composition at wells and drilling costs.
Gauri Joshi, assistant professor of ECE, for "Small-Data Machine Learning Techniques for Natural Gas Exploration." The number of samples of observed oil and gas production in any given area is usually small, so this project proposes a machine learning technique that could improve the overall production and reduce the cost of developing wells.
Granger Morgan, Hamerschlag University Professor of Engineering, for "Analysis of US civilian nuclear power." Morgan proposes a strategy for the U.S. to maintain its nuclear influence by collaborating with the civilian nuclear programs in China and South Korea. Through this collaboration, the nation can be prepared to make appropriate policy changes.
Matteo Pozzi,

 

associate professor of

 

Civil and Environmental Engineering, for "Forecasting induced seismicity by integrating physics-based models with machine learning." This project will use physics-based modeling and statistical learning to forecast earthquakes caused by fluid injection related to shale gas extraction.
Venkat Viswanathan, assistant professor of MechE, for "Electrochemical testing infrastructure to enable 'big data' for batteries." This proposal seeks to apply 'big data' machine learning methods to develop new paradigms for battery power, energy and life cycles.
Katie Whitefoot, assistant professor of MechE and

 

Engineering and Public Policy, for "Global Vehicle Emissions Regulations, Product Platforms, and Adoption of Fuel-Saving Technologies." There are currently no estimates that can help us understand how vehicle greenhouse gas emissions affect emissions and costs in other countries; this study will help guide policy and automotive planning as various countries make regulations on vehicle emissions.
"We have had strong faculty participation throughout the entire program. This year, the Scott Institute received 25 proposal submissions with approximately $1.7 million in requested funding," said Executive Director Anna J. Siefken. "With over 150 faculty affiliates working on energy challenges from different perspectives, we're excited to see a blend of projects focused on technological innovations with those concentrated on policy recommendations."