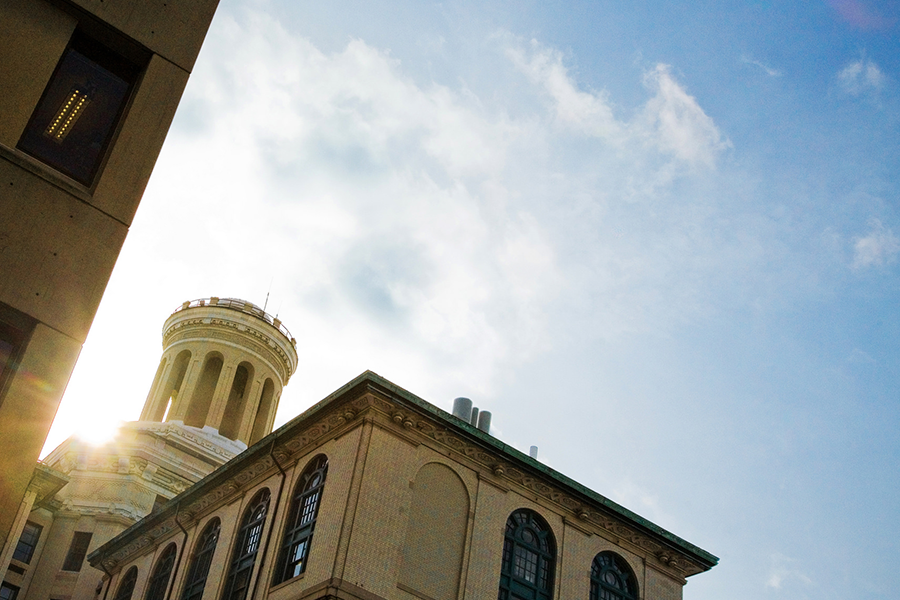 April 15, 2019
In memoriam: Chuck Neuman
Charles "Chuck" Neuman, emeritus professor of electrical and computer engineering at Carnegie Mellon University for 46 years, passed away on March 22, 2019. A respected colleague, teacher, and friend, Neuman will be missed by many.
"Professor Neuman had a great love for Carnegie Mellon, and the electrical and computer engineering department in particular," said Larry Pileggi, head of the Department of Electrical and Computer Engineering. "His passion for teaching was obvious, as was his concern for his students' wellbeing. Many students recall his unique style of teaching which impacted generations of engineers."
Neuman received his Bachelor of Science degree in electrical engineering from the Carnegie Institute of Technology and earned his Masters and Doctorate degrees in applied mathematics from Harvard University. He had a successful career at Bell Telephone Laboratories in Whippany, NJ from 1967-1969 before coming back to Carnegie Mellon University to work as a professor in the electrical and computer engineering department from 1967-2015.
Neuman had been living in the Pittsburgh area with his wife, Susan Neuman. He served on the Board of Hillel Academy and currently was serving on the Board of the Kollel Pittsburgh. 
Faculty remember Neuman
"Chuck had a tremendous memory, especially for students," recalls Bruce Krogh, emeritus professor of electrical and computer engineering, who worked closely with Professor Neuman over the years on the curriculum in control systems engineering. "He enjoyed talking with students about their interests and would follow their careers after they graduated. He loved to ask probing questions, often responding to questions with questions of his own, rather than answers. Students could find this challenging, even intimidating, but it was a great way to get them to think more deeply and work through problems on their own."
Vijayakumar Bhagavatula, professor and director of Carnegie Mellon University Africa, remembers Neuman as being a great mentor to him in his early faculty career.
"In my technical interactions with him, he was always asking challenging questions, forcing me to be more accurate and precise in my statements," said Bhagavatula. "I may not have realized it at that time, but this helped me become a more effective teacher in the classroom and better at communicating our research. Those of us, who have been with the department for a long time, realize how much he loved the department and how much he contributed to the training of our students."
The Department of Electrical and Computer Engineering extends its condolences to his family, friends, colleagues, and former students. A memorial event will be held later this year to celebrate Neuman's life.