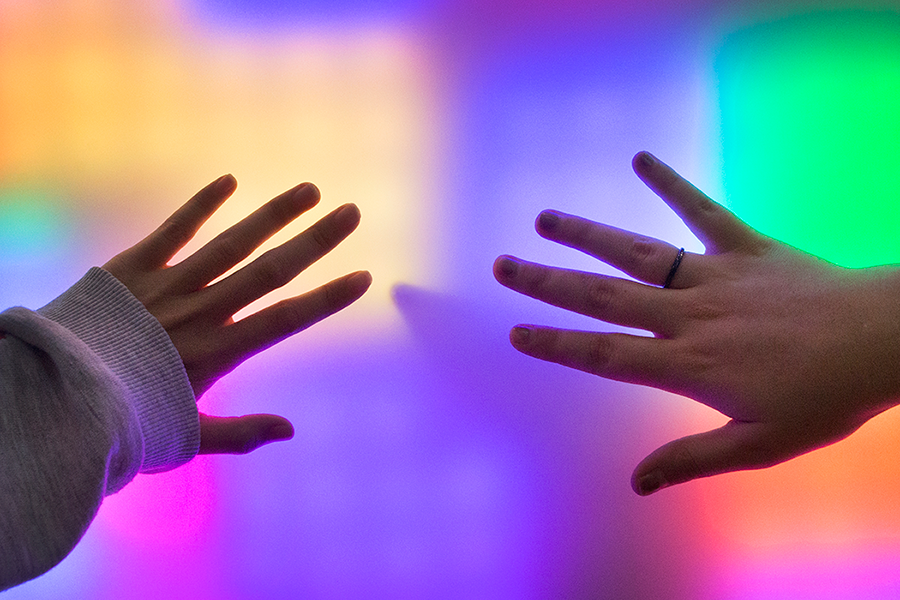 January 23, 2019
A milestone celebration
It's no secret, electrical and computer engineering students like to build things. Whether it's a graded class project or a device they invent in their dorm room, electrical and computer engineering (ECE) students like to build for the sake of building something. At least, that is how Boris Lipchin (ECE '09), pitched his idea for the now beloved annual hardware hackathon ten years ago.
Lipchin's initial idea, not yet named Build18, was for students to come back to campus one week before spring classes started and build for fun. After hearing his idea, the ECE Student Advisory Committee decided to use the first week of classes, rather than the last week of winter break, for a hardware hackathon where student could build without limits.
The event name was adopted after the ECE course prefix 18, and has come to signify the start of the spring semester.
"Students really look forward to Build18," said Ilan Biala, 2019 Build18 chair. "It has become an event that is accessible to both freshmen with little to no experience, and accomplished ECE students in their last semester. Build18 allows students to live out their ideas for a week while providing a risk-free opportunity for them to envision and build a completely self-guided passion project while learning new technologies, taking creative risks, and collaborating with new people."
This year's event also celebrated the inaugural crowdfunding effort where alumni and friends of ECE could contribute to Build18.
"We set an initial goal of raising $3,000," said Margaret Noel, associate director of alumni relations and annual giving. "But we quickly surpassed that with generous support from 44 alumni and friends across 11 states and three countries. The campaign finished at 125% of our goal for a total of $3,755 which fully supported twelve teams. On behalf of the student leaders, I extend our thanks to all who spread the word and made contributions."
To further support the sustainability fund of Build18, an anonymous donor pledged to match all crowdfunding gifts up to $3,000.
"We are incredibly grateful for the anonymous donor who matched these crowdfunding gifts up to $3,000," said Noel. "The matching gift was directed to the recently endowed fund which will support Build18 for years to come."
Throughout the past decade, Build18 has transformed from a once thought of idea to a major event that students, faculty, and staff look forward to every year. A playground for those who love the art of engineering, Build18 allows Carnegie Mellon's brightest and most creative to build for fun.
---
Build18 Awards
Lutron Award for the most novel home automation project: Smart LED Table
Team members: Nikolai Flowers, Vinay Mitta, Justine Olshan
Rockwell Award for best proof of concept: Codeblox
Team members: Katherine Choy, Melodee Li, Eric Maynard, Emily Wong, Joe Zhao
HRT (C++, Hardware): Tappy Glove
Team members: Joe Finn, Adam Quinn, Arjun Raguram, Sam Rainey, Eric Schneider
MSA: Keep Talking & Nobody Explodes
Team members: Maxwell Johnson, Jeffrey Luo, Bill Nace, Shivani Prasad, Jason Xu
Intel Award for most outstanding: Codeblox
Team members: Katherine Choy, Melodee Li, Eric Maynard, Emily Wong, Joe Zhao
Qualcomm (Internet of Things): Leaf Me Alone
Team members: Irene Lin, Kimberly Lo, Christian Manaog
Officer's choice: Enigmuch-Better
Team members: Ethan Bless-Wint, Alisa Chang, Michaela Laurencin, Wai Sing Ching
Media Magician: Flush Detection
Team members: Bobbie Chen, Alan Qiu, Raghu Venkatesh, Mitchell Yang
Lab Rat: The Real Megatron
Team members: Lior Barhai, Justin Belardi, Alex Byrnes, Nicholas Calzolano
Outstanding Project (chosen by sponsors): Codeblox
Team members: Katherine Choy, Melodee Li, Eric Maynard, Emily Wong, Joe Zhao
First Penguin (chosen by sponsors): Tartan Spray Paint
Team members: Fatima Basit, Rachel Hsin, Mina Nowroozi, Louis Plottel, Tina Wu
Faculty/Staff Choice: Leaf Me Alone
Team members: Irene Lin, Kimberly Lo, Christian Manaog
Builder's Choice: miniFighter
Team members: Qianyi Chen, Candia Gu, Sarah Hempton, Shanel Huang