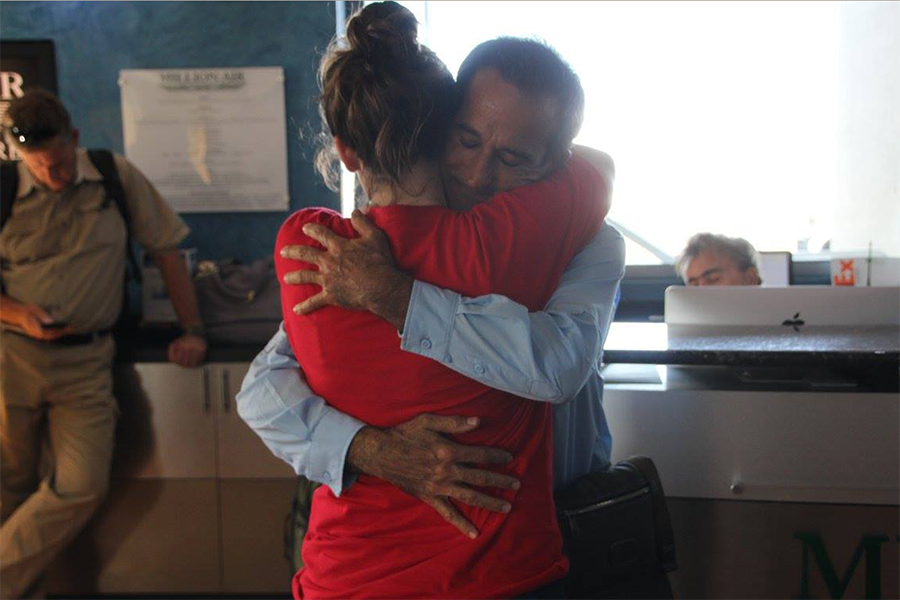 October 11, 2017
Humanitarian mission to Puerto Rico
On September 20th, 2017, Puerto Rico was hit by a category five hurricane, leaving the island and its inhabitants devastated. A team of Carnegie Mellon University students has raised money to charter a plane carrying vital medical supplies to the island, and to evacuate patients in need of immediate medical attention.
Earlier this month, a team led by Carnegie Mellon's Rosana Elena Guernica (Dietrich '19), chartered a plane carrying 1,000 lbs. of medical supplies to the Federico Trilla Hospital in Carolina, and the Universitario Hospital Pediatrico in San Juan. The team evacuated six cancer and dialysis patients, along with their respective caretakers. All passengers have been hospitalized or are under physician care in the mainland United States.
The team is planning another trip to the island during the weekend of October 13th. Gabriel Ostolaza, a Master's student in electrical and computer engineering, will join Guernica along with Jose Lopez (Dietrich '19), Javier Spivey (CFA '19), and Ivan Cao-Berg (MCS '09) as they charter another plane full of supplies.
"We plan on evacuating 23 cancer patients and pregnant women this weekend," says Ostolaza. "They have not been able to receive proper medical treatment due to the conditions of the island. The patients are ready to get picked up. Now it is up to us to raise the remaining funds to get the plane in the air." 
The team is aiming to raise another $20,000 to charter a plane that will carry an additional 2,000 lbs. of supplies to the island. Guernica has been in touch with doctors and first responders on the ground to get a better sense of what specific items are needed. They have responded: portable gasoline containers, flashlights, baby food and wipes, diapers, rice and beans, D cell and AAA batteries, water, medicine, and medical supplies.
"It is time to come together take action," says Guernica. "It is time to help the most vulnerable before it is too late. Puerto Rico needs your help, we need your help. Any donation is appreciated."
Learn how you can support this cause here.