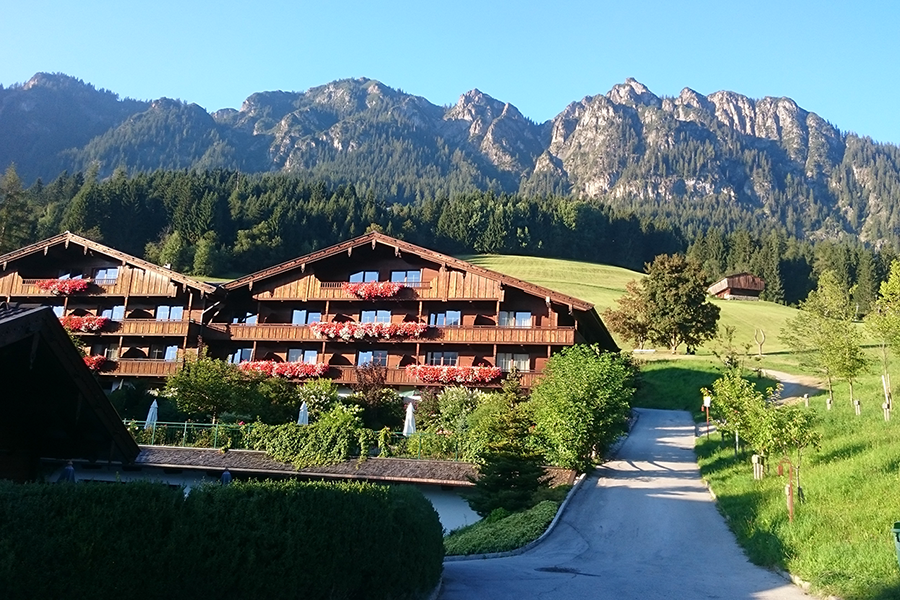 April 10, 2017
Academic conferences: where diverse people inspire one another
In 2012, Associate Professor of Electrical and Computer Engineering Franz Franchetti and his colleagues received funding from the U.S. Defense Advanced Research Projects Agency (DARPA) to develop technology that could achieve the power efficiency of 75 GFLOPS/W at 7nm for DoD-relevant applications. Then, in the same year, Franchetti and his research team received a $6 million grant from DARPA to develop software that would protect unmanned vehicles and high-end cars from cyber attack. In 2016, DARPA granted Franchetti and his colleagues another $3 million to adapt applications that would operate seamlessly when faced with formidable challenges. Franchetti spends much of his time on campus collaborating with other faculty members to solve complex problems, but when he leaves his office, he connects with other Austrian scientists and scholars.  
Franchetti serves as the President of the Austrian Scientists & Scholars in North America (ASciNA), an organization that provides Austrians, especially Austrians new to the United States, with useful information, professional development resources, social events, networking opportunities, and a 'home away from home'. He also serves as the Chapter Head of the Western Pennsylvania chapter.
"When scientists come to North America, we try to give them a local place to connect with other Austrians," Franchetti said.
The ASciNA connects young Austrian scientists with other more experienced professionals, academics, and scholars from Austria. Older and more practiced Austrians supply new members with professional and personal advice, offering bits of expertise while also sharing their favorite local restaurants or attractions. As the leader of the ASciNA, Franchetti frequently communicates with Austrian politicians, directors, and presidents of Austrian universities.
"From that direction, I must have gotten the invitation" to attend the 2016 European Forum Alpbach, Franchetti said.
European Forum Alpbach (the Forum) is a non-profit association that facilitates intellectual dialogue among diverse people to solve Europe's most pressing societal issues. In August 1945, Otto Molden and Simon Moser founded European Forum Alpbach, originally called International Summer Seminars, to reconstruct and restructure Europe's intellectual life. Since individuals disagreed about the political issues of the time, Molden and Simon created an inclusive platform where people could openly communicate about peace and freedom. 
Each summer, thousands of people travel to Alpbach, a small village near Innsbruck, to discuss Europe's future and how European officials can better compete with other international powers, but Franchetti says that actual societal change happens slowly because the Forum does not function as a policy workshop.    
"It's more an ideas workshop that policy makers attend, read the briefings, and then they may pick up ideas. This is a long, winding road from what I understand," said Franchetti. "The policy makers put on their lederhosen and then they spend a week or two there and everybody talks to everybody."
But that's not always enough to provoke societal change. Since policymakers often have their own agendas and their own stakes in the political arena, Franchetti believes that the Forum should focus their efforts on the eager students who attend the summer conference.
"I think the question is, 'How do you get that knowledge into policy?'" said Franchetti. "They [the Forum] bring all these young students there, and ten years from now, they will be opinion leaders. It's much, much easier to influence the next round of people thinking than changing the ones who are currently there."
Last summer, Franchetti attended the conference because Austrians wanted to learn how to incorporate the U.S. mindset into Austrian science. So, he spoke about the United States and how it encourages people to take risks in the marketplace.
Austrian scientists are learning how to invent new products while also streamlining their inventions from the university to the marketplace. However, many Austrians shy away from tackling new initiatives or establishing new startup companies because they fear the social consequences associated with failing.
In the United States, "you do startups, and it's kind of understood that only 10% of startups really succeed. So, if you try more often, your chance of success is higher. And if you fail, then you learn something," said Franchetti. "In Austria, the mindset is, 'Well, you borrowed the money, you lost the money, you're going to have to pay it back. You're a failure.' That's it. And you're branded for life, basically."
Franchetti understands why many Austrians oppose taking risks.
"It's hard to convince someone, 'Well, try. If you win, then you make a lot of money and everybody hates you for that. If you fail, then you're a failure.'"
Despite the challenges that Austrian scholars encounter, Franchetti believes that platforms like the European Forum Alpbach could eventually transform the Austrian mindset. Societal change may happen slowly and deliberately, but Franchetti seems optimistic about the future.
"It's [the Forum] this platform where people exchange their ideas, and as long as they keep that alive, it's a good thing."