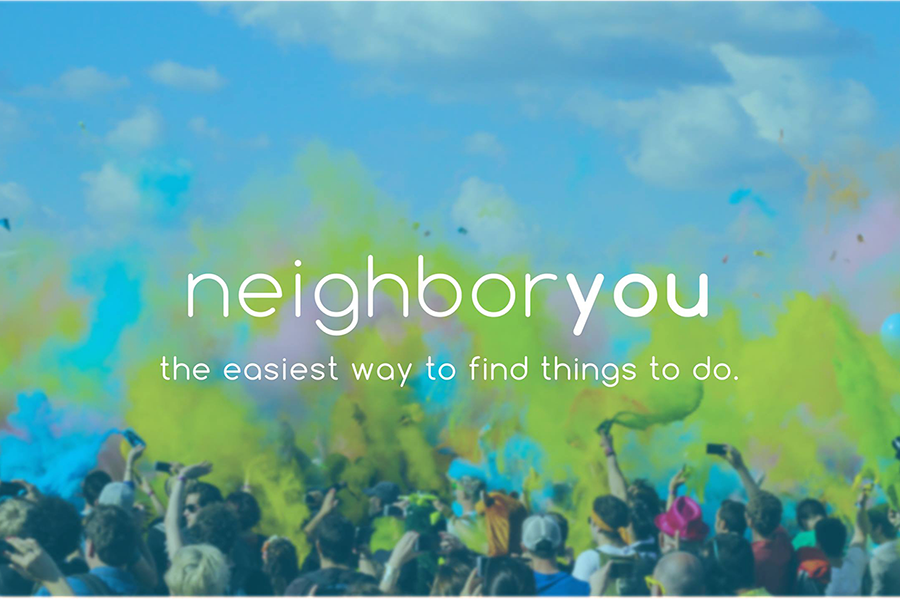 November 10, 2016
ECE students design social app for CMU
It's a beautiful Saturday afternoon on Carnegie Mellon University's campus, and you need to take your mind off that big exam on Monday. You could spend another afternoon on the couch searching Netflix, but electrical and computer engineering (ECE) student Brandon Schmuck has a better way for you to overcome those afternoon blues.
Schmuck, along with fellow ECE student Amolak Nagi and longtime friend Zak Slayback, has developed an app that helps Carnegie Mellon students find where and when events and activities are happening on campus. The app, NeighborYou, lets students log in with their Andrew ID, and the app's map interface shows events based on their locations. Users can invite friends to events through the app, and NeighborYou will even send notifications when special events happen on campus. For example, users received a push notification when Bernie Sanders visited Carnegie Mellon in early September. 
Schmuck hopes the app may boost the social scene for students, which can be a challenge on a campus as academically focused as Carnegie Mellon.
"The goal is to connect people with other people who like similar things," says Schmuck. "Maybe you both have an hour free on a Wednesday, and someone is throwing Frisbee on the Cut. We want to give people the power to share micro-events like that."
Schmuck, Nagi, and Slayback created the app during what Schmuck describes as a "mini hackathon" in early August, and officially launched NeighborYou during orientation week. So far, Schmuck has been finding events for the app on Bridge, a database where campus organizations post events, and bulletin boards around campus.  Eventually, he hopes that users will take the reins, providing their own event pins, whether it's a study group for a class or a party on a Saturday night. "We want to have the entire campus on NeighborYou," he says.
Currently, NeighborYou is only available on iOS, but Schmuck and his team are planning a web app launch for November 15. As they focus on extending their reach, Schmuck is eager to have more people join the now twelve-member NeighborYou team. 
"Our secondary slogan is 'By CMU students, for CMU students,'" says Schmuck. "We're always looking for more hands on deck for mobile development, web development, operations, all kinds of skills." And, of course, he's looking for people who are passionate about what's happening on campus.
Schmuck, a senior, recently returned to Carnegie Mellon after his second co-op with Apple. There, he spent seven months working on iPhone test engineering and software development. Schmuck said his co-op experience gave him a unique opportunity to apply what he'd learned in the ECE program to real-world projects. During his co-op, Schmuck gained valuable IOS and server side experience, skills that helped him design and build his own app. 
"It's been a vision of mine for a few years," says Schmuck of NeighborYou, which is averaging about 70 to 80 unique users a week. "To make people more social and connect people with experiences they would otherwise never have."