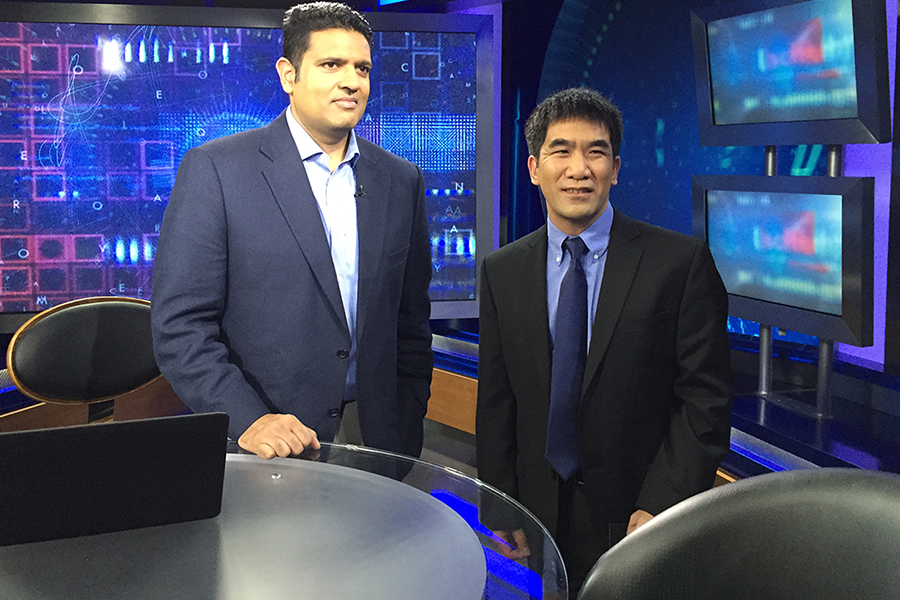 June 27, 2016
Mai featured on SciTech Now, explains the danger of counterfeit microchips
From hoverboards to cars, counterfeit microchips are cropping up in many electronic devices that permeate our daily lives. These chips are so small that they're easily overlooked by consumers, but as more and more faulty parts infiltrate the market, Carnegie Mellon professor Ken Mai advises it's time to take notice.
Mai sat down with Hari Sreenivasan on a recent of episode of SciTech Now to discuss the danger of counterfeit microchips. 
"There are a number of dangers that can crop up from a counterfeit design," explains Mai. "The first, most benign one would be that it would be less reliable. But if you have a counterfeit part in something like a battery or phone charger, it could start a fire. If the counterfeit part is malicious, users could have their information lost, identity theft, and in the worst case scenario, their hard drive could be takeover remotely by a malicious entity."
Mai and the College of Engineering have a unique angle for approaching the topic. "We saw an opportunity to approach hardware security from a hardware design perspective versus a security perspective," said Mai. "Most of the people working in the space are security people trying to do hardware. We are hardware people applying our skill set to provide security."
Watch the full episode below.