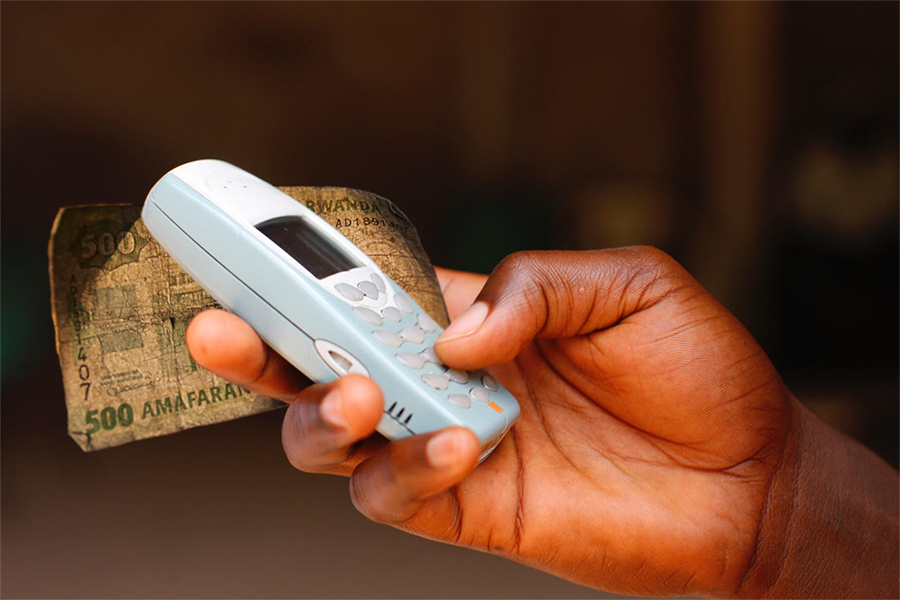 January 05, 2023
Driving Financial Inclusion in Africa
By Hannah Diorio-Toth
Media Inquiries
A recent investment from the Bill & Melinda Gates Foundation will support research at Carnegie Mellon University Africa (CMU-Africa) in Kigali, Rwanda, with the goal of driving financial inclusion on the continent through the creation of more equitable digital financial services. According to the World Bank, financial inclusion means that individuals and businesses have access to useful and affordable financial products and services, delivered in a responsible and sustainable way. Providing Africans with secure and accessible digital financial services will allow them to participate in, and benefit from, the growing digital economies.
Africa has been a leader in the mobile money industry for the past decade, which has significantly expanded access to financial services in low-resource areas across the continent. These digital services have changed the way many Africans control their finances, allowing them to quickly transfer money without needing access to the internet or a bank account. However, a major barrier for further growth of Africa's digital economy is unequal adoption and access to these digital financial services. Although the number of mobile money accounts in Sub-Saharan Africa continues to grow, less than 30 percent of those accounts are active (according to the Global System for Mobile Communications Association).
"A lack of security, privacy, and trust in digital financial services are key obstacles in the adoption of these digital technologies. As CMU-Africa, we have the unique ability to leverage our research in cybersecurity and artificial intelligence to develop Africa-based solutions to the current challenges of these financial platforms and services," says Allen Robinson, director of CMU-Africa and the College of Engineering's associate dean for international programs in Africa.
A large part of the population — low-income earners, small-scale entrepreneurs, people with disabilities, women, and rural populations — are not able to participate in or benefit from the current digital financial services. Expanding mobile money services to include savings, credit, and insurance is also an important goal for further financial inclusion.
To tackle the challenges of financial inclusion, CMU-Africa will establish the Upanzi Network that will leverage research and academia across the continent to create a more open and trusted digital infrastructure. The foundation of the initiative will be a laboratory at CMU-Africa focused on building expertise, tools, prototypes and digital public goods that can be rapidly scaled across educational institutions in Africa.
"The Upanzi Network will establish and provide a neutral perspective on digital technologies and become the trusted resource for open-source technologies for digital public goods in Africa," says Assane Gueye, co-director of the CyLab-Africa initiative and lead researcher for the network.
The Upanzi Network will serve as a collaboration point between governments, digital financial service providers, development agencies, non-government agencies, and academia. The initiative will work with these stakeholders to create, test, and implement secure and cost-effective open-source digital technologies that can benefit impoverished and marginalized communities. These technologies, tested at CMU-Africa, aim to be secure, safe, and equitable and will have an impact on fields such as healthcare and agriculture.
CMU-Africa was established 11 years ago and is based in Kigali, Rwanda. It offers graduate degrees in information technology, electrical and computer engineering, and engineering artificial intelligence through Carnegie Mellon's top-ranked College of Engineering.
As of spring 2022, the program enrolled over 230 students representing over 21 African countries. Its alumni have founded startup companies, joined leading technology firms, are pursuing their Ph.D.'s in top doctoral programs in the U.S. and Europe, and are serving in government information offices, including within the Government of Rwanda and the World Bank. CMU-Africa also partners with leading African institutions to engage in research on some of continent's most significant opportunities and challenges, from technology-enhanced education to financial security.
"Carnegie Mellon engineers are focused on solving difficult global problems, and there are a complex set of challenges to drive digital transformation in Africa. CMU-Africa has been collaborating with key stakeholders across Africa to tackle these challenges for eleven years," said William Sanders, dean of the College of Engineering.
The center, focused on digital public goods, will be established at CMU-Africa within the year and will leverage expertise, resources, and experience from Carnegie Mellon's Pittsburgh campus, including from CyLab Security and Privacy Institute. As the project progresses, it will be scaled across the continent to other African universities.