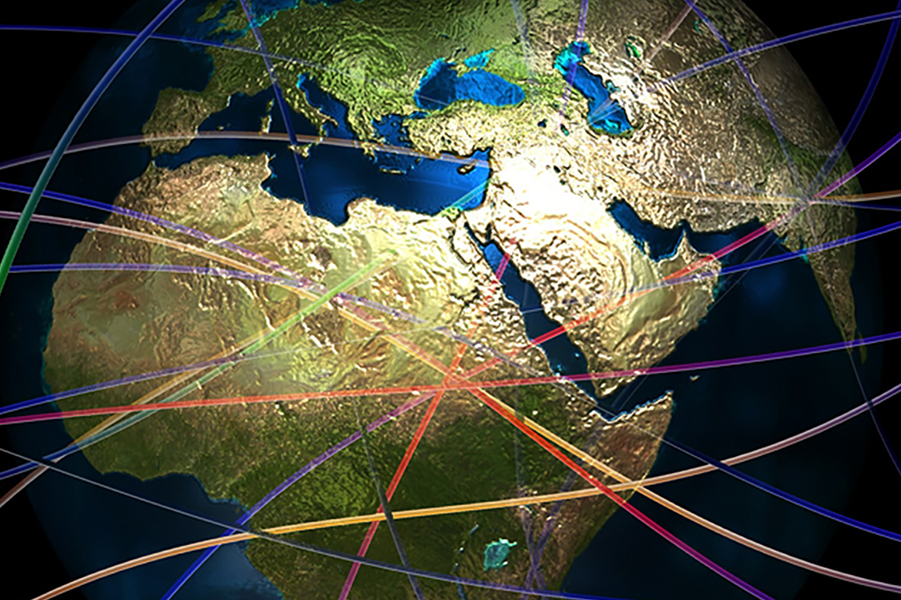 March 14, 2022
Bosch Takes Next Steps
For more than 30 years, the Carnegie Bosch Institute (CBI) has brought together industry and academia for research, education, and collaboration in the areas of international management, as well as technology innovation. Bosch and Carnegie Mellon University (CMU) have announced new leadership for the CBI as Christopher Martin, CMU alumnus and 21-year Bosch associate who currently serves as director of engineering, research, and development for the Bosch Research and Technology Center in Pittsburgh, steps into the role of president of CBI.
Additionally, the organizations announced a new $3 million gift from Bosch to CBI as the organization continues to stimulate relevant research in areas such as artificial intelligence (AI) and cybersecurity. The gift builds on the long-standing collaboration dating back to 1990 when the CBI was established.
"The Carnegie Bosch Institute showcases how Bosch Research places a priority on collaboration with academia to pursue research that helps to accelerate technological development," said Thomas Kropf, president, Bosch Research and Advance Engineering. "Under the leadership of Chris, we will continue to explore the intersection of shared interest with CMU that enables technological advancement in these areas."
Since 2019, CBI has funded 12 CMU research projects in fields such as AI, cybersecurity, and sustainability. Examples include crowd-centric computing and interaction; connected and intelligent systems and services; disruptive materials and sustainable manufacturing; and ethics and AI. Most recently in 2021, CBI focused its awards on the topic of research at the intersection of modern data-driven AI and classical scientific or engineering approaches.
"Through the Carnegie Bosch Institute, as well as other collaborations, CMU and Bosch have been able to explore many research areas that have provided benefit to both organizations, as well as to academia and business at-large," said William Sanders, dean of the College of Engineering at CMU. 
Beyond the scope of CBI, Bosch Research and Carnegie Mellon have collaborated in areas like AI and spatial computing. In 2018, Zico Kolter, associate professor of computer science, joined Bosch as the chief scientist for AI, which coincided with the launch of the Bosch Center for Artificial Intelligence (BCAI) Research Lab in Pittsburgh. In 2021, Anthony Rowe, professor of electrical and computer engineering, joined Bosch as chief scientist focused on spatial computing.
"This latest round of investment in CBI not only deepens the relationship with Bosch and CMU, it enhances our ability to support the incredible faculty, students, and staff that are the heart of the university's excellence," Martin said. "We look forward to enabling more cutting-edge research in areas of shared interest and seeing the positive impact from that work on the world." 
In addition to his role with CBI, Martin will continue to manage the Bosch Research and Technology Center (RTC) in Pittsburgh. As the leader for Bosch's presence in Pittsburgh, he also guides operations for the Bosch Center for Artificial Intelligence in Pittsburgh. Martin holds undergraduate and graduate degrees from CMU's Department of Electrical and Computer Engineering (ECE) and has been responsible for global research teams in the U.S. and Europe during his time at Bosch. He holds multiple patents and continues to act as an Expert in Information and Communication Technology (ICT) for the European Commission. 
Martin also actively serves in the Pittsburgh community to champion the non-profit community, especially organizations related to STEM education. He is a member of the Board of Directors of the Allegheny Conference, Carnegie Science Center, and the Pittsburgh German American Chamber of Commerce and serves on the Advisory Board for ECE and the Manufacturing Futures Institute at CMU.
Preceding Martin in the role of president of the CBI was Sylvia B. Vogt, who retired at the end of January 2022. In her time leading CBI from 2009 until the end of 2021, Vogt oversaw a shift at the organization from an emphasis on international management to a more research-oriented focus in technology fields relevant to international business. She continues to serve as an adjunct professor of management at Carnegie Mellon.