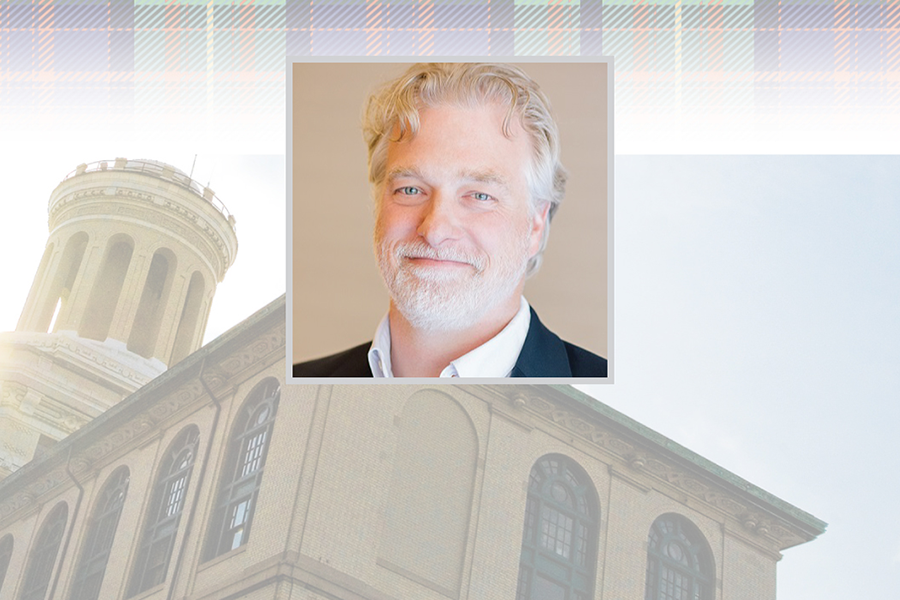 February 22, 2018
Bain named new Associate Department Head for Academic Affairs of ECE
Carnegie Mellon's Department of Electrical and Computer Engineering has named Professor James Bain its new Associate Department Head for Academic Affairs, effective June 1, 2018. In his new role, Jim will extend his work with the Graduate Studies Committee to the entire student body and will play a crucial role in integrating ECE's diverse student body and programs and setting ECE's longer-term educational strategy. The current Associate Department Head for Academic Affairs, Professor Diana Marculescu, is going to focus her attention on the Center for Faculty Success in the College of Engineering of which she is the Founding Director. Diana and Jim will work together over the remainder of this academic year to ensure smooth transition.
Professor James Bain has been at CMU since 1993, holding positions of postdoc and research faculty member before becoming a tenured professor of ECE in 2005. He received his B.S. (1988) in Materials Science and Engineering from the University of Pennsylvania and his M.S. (1991) and Ph.D. (1993), also in Materials Science and Engineering, from Stanford University. He also holds a courtesy appointment in the Department of Materials Science and Engineering and is associate director of the Data Storage Systems Center (DSSC), a role in which he will continue to serve. Jim has had leadership roles in the last two departmental ABET accreditation processes and has recently led a major overhaul of the course 18-100: Introduction to Electrical and Computer Engineering.
Additionally, over the last four years, he has served as the graduate studies committee chair, and has focused on streamlining the qualifying exams and the graduate student petitioning process by empowering ECE staff. Jim has co-authored more than 230 papers in the field of magnetic, optical, electrical, thermal, and mechanical devices and materials for information storage. He currently has active research programs in heat assisted magnetic recording, and resistive switches for memory and reconfigurable electronics. He is a senior member of the IEEE Magnetics, IEEE Electron Devices and IEEE Photonics Societies.
Bain will replace Diana Marculescu, the David Edward Schramm Professor of ECE. In this role, Diana has overseen the academic affairs of our Department spanning all undergraduate and graduate programs across our campuses. Diana has led the effort to revamp the ECE curriculum for the new century to focus on flexibility, maker culture, student support, and professional services and in particular, to streamline and revamp our course offerings in areas we aim to be leaders in: Cyberphysical Systems, Data and Network Science, Computer Security, and Wireless Systems, all of which will be soon featured as MS degree concentrations. Diana supported the work of the faculty teams involved in revamping and reassessing our undergraduate introductory and capstone design experience courses and worked with our dedicated staff in the Offices of Student and Academic Affairs, and Graduate Affairs in their efforts for streamlining processes for teaching assistant training and selection. Diana has led and will continue to be part of initiatives to establish and grow a culture of inclusion and respect at all levels, revamp student experience in ECE, as well as faculty recruiting and development.
"I am extremely pleased that Jim will join the department leadership team as the new Associate Department Head for Academic Affairs," says Jelena Kovačević, department head of electrical and computer engineering. "Jim's exceptional scholarly reputation, demonstrated commitment to preserving and enhancing the quality of our educational programs, the respect he shows to all and collegial nature make him an excellent choice for this position."