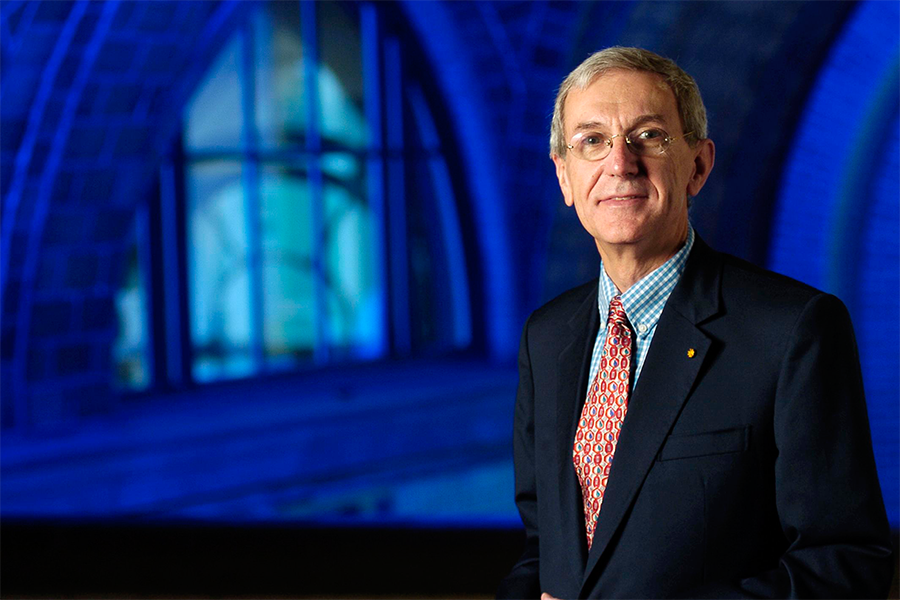 October 10, 2017
Moura named 2018 IEEE President-Elect
José M. F. Moura, Philip L. and Marsha Dowd University Professor at Carnegie Mellon University and IEEE Life Fellow, has been elected to serve as the 2018 IEEE President-Elect. Moura will begin serving as IEEE President on January 1, 2019.
The Institute of Electrical and Electronics Engineers (IEEE) is the world's largest technical professional organization dedicated to advancing technology for the benefit of humanity. Considered the trusted voice for engineering, computing, and technology information around the globe, IEEE is made up of more than 423,000 members in over 160 countries.
"I am honored and excited to serve as the 2018 IEEE President-Elect and 2019 IEEE President," said Moura. "With a membership of over four hundred thousand electrical and computer engineers and scientists, IEEE is the largest professional organization in the world.  Through its products and services, including its journals and conferences, it has had a profound impact on the advancement of technology. With my colleagues, I look forward to addressing the very different challenges confronted by our professional communities, from diversity arising from gender, to countries, young versus seasoned professionals, and industry versus academy."
Moura ran as a petition candidate with two main goals for this position. First, he is focused on creating value for members and technical communities by rebuilding IEEE membership, making IEEE significant to young professionals, industry, and academic professionals, and tailoring IEEE's products and services to the different regions and countries of the world. Moura's second commitment is to run an efficient organization. By ridding IEEE of its persistent multimillion dollar operation deficit, the institute's resources can then be fully devoted to creating membership value.
"The Department of Electrical and Computer Engineering is proud of José and the platform he ran on," said Jelena Kovačević, department head of electrical and computer engineering at Carnegie Mellon. "We have great faith that IEEE will become an organization more devoted to its membership as a result of José's efforts."
Moura joined Carnegie Mellon University in 1986 as a professor of electrical and computer engineering. He holds a courtesy appointment as professor with the Department of Biomedical Engineering. Prior to joining CMU, he was on the faculty at Instituto Superior Técnico (IST), the Engineering School of the Technical University of Lisbon in Portugal. He has had visiting faculty appointments at MIT and NYU, and he was a visiting research scholar at the University of Southern California.
Moura received his doctoral degree in electrical engineering and computer science from MIT, where he also received his master's degree in electrical engineering. He holds a Licenciatura em Engenharia Electrotécnica from IST.