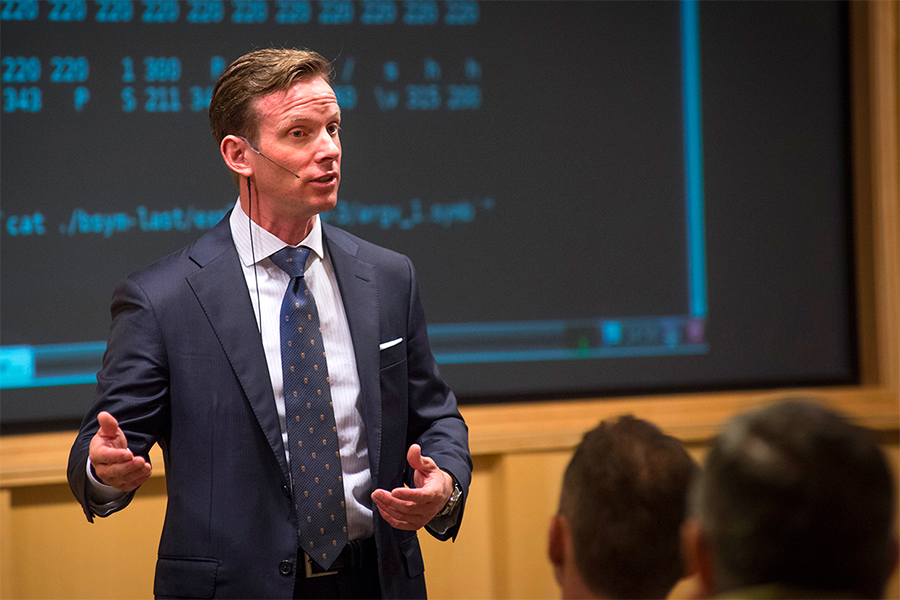 March 29, 2016
Brumley in WSJ: "We need to stop stigmatizing hackers"
Electrical and Computer Engineering Professor David Brumley has published an op-ed in the Wall Street Journal on ways to address the inadequate pipeline of talent to fill thousands of unfilled cybersecurity jobs. Brumley is also the director of CyLab, Carnegie Mellon's security and privacy institute. Read Brumley's op-ed.
Brumley's comments about growing the cybersecurity talent pipeline stem from CyLab's long history of cybersecurity training. Through various programs like the Software Engineering Institute's Federal Virtual Training Environment and Brumley's picoCTF hacking competition, CyLab has trained more than 180,000 people in the field of cybersecurity, more than any other institution.
CyLab is a university-wide, multi-disciplinary cybersecurity and privacy institute. With more than 50 core faculty members, CyLab spans six colleges, encompassing the fields of engineering, computer science, business, public policy, information systems, humanities, and social sciences. CyLab's core mission lies in creating a world in which people can trust technology.